14 October 2011
4 min read
How to get your first job as a care assistant or domiciliary carer
Whether you've just finished full time education, or you're looking for a career change, this article will help you gain your first job in social care as a Care Assistant or Domiciliary Carer.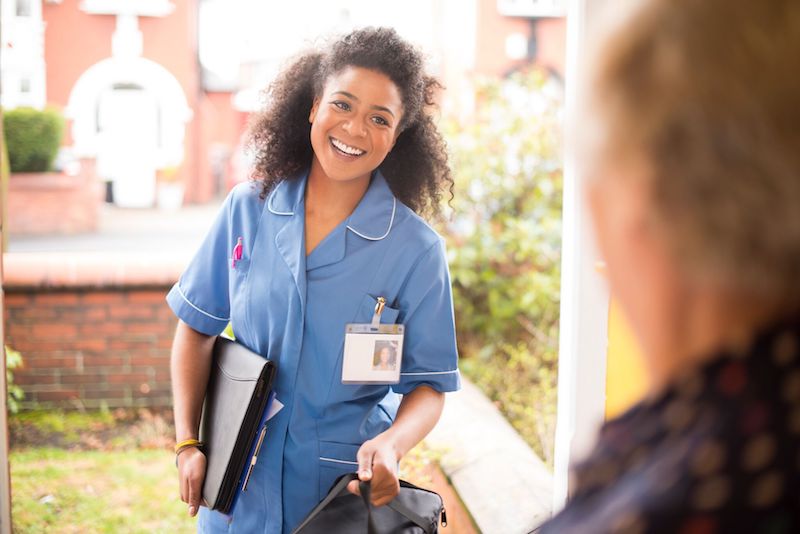 In this tough job market you may find that you're current career isn't offering you the chance for progression as it once did, or you could have just left full time education and be looking for jobs in your local area.
Whichever point you're at in life, a career as a Care Assistant or Domiciliary Carer could be just the thing for you. The number of job vacancies in the social care sector is remaining consistent and in some areas is on the increase.
In many cases you don't need any previous experience for either of these two roles to be considered for a job; it's about the person you are and whether you would be suited to a career in care.
Key personal qualities
Being a care assistant or a domiciliary carer, either in a residential facility or in the community is a demanding and often challenging career. Finding job satisfaction in this type of role is dependent on the kind of person you are, and the qualities you value:
● Patience,
● Time management,
● Empathy,
● A desire to help vulnerable people,
● Optimism,
● A willingness to train and better yourself.
Your previous work experience isn't as important to an employer to as your personal qualities and approach to others.
Without these qualities you will find any kind of care work very challenging and you could feel discouraged.
CV and job application
When you're in the position of applying for a job in a sector where you have no experience, it's important that you emphasise all your transferable skills on your CV rather than the details of your previous jobs and education.
Below is the ideal way to structure your first social care CV:
● Name, address, phone and email address; all at the top of the CV,
● Current employer/education; the skills you have obtained and responsibilities held,
● Previous employment; give details of your previous employments accounting for any gaps,
● Education and Professional Qualifications; most employers will expect a GCSE or equivalent level qualification in English and Maths, and if English isn't your first language then you will need to undertake an IELTS test,
● References; it's up to you whether you give the names and contact details of your referees on your CV, but if you're not comfortable with that just simply state that referees are available.
As with any CV it should never be longer than 2 sides of A4.
Success lies with you
Being successful in your application is about making your CV, personal statement and covering letter as relevant as possible to the vacancy you're applying for. Simply sending a generic set of application documents each time won't be as successful as tailoring them to each application.
Whilst there may be plenty of similarities between various care assistant and domiciliary carer jobs, each employer will always have differing requirements.
For example, it may be absolutely necessary that you're available to work night shifts on a rota basis, and by stating that you're able to do this in your covering letter will automatically make you more eligible for the role.
If you can, try to proof read your application in the mindset of a recruiter. When you read it through, you must think to yourself 'does this answer all my questions?'. When a recruiter receives your application they automatically compare it against the list of essential and desirable criteria for the job.
Rather than make them work to find out this information, if you're drawing attention to all the vital criteria in your covering letter you're much more likely to get an interview offer.
To find out more about the roles of a care assistant and a domiciliary carer, check out these blogs on Socialcare.co.uk:
Ever wondered what a care assistant job is really like?
Role of a domiciliary care worker
Looking for a job in social care?
Next Steps...
Create an account.
We will help you build a CV as part of that process.
This will get you ready to start searching for jobs.