Zuva Chinhori


Self Employed Live In Carer
Mat Martin
Richard Gill
Laura Bosworth
Aubrey Hollebon
Kholosa Vundisa
Matt Farrah
Zuva Chinhori
Blessing Lorraine Posi

2571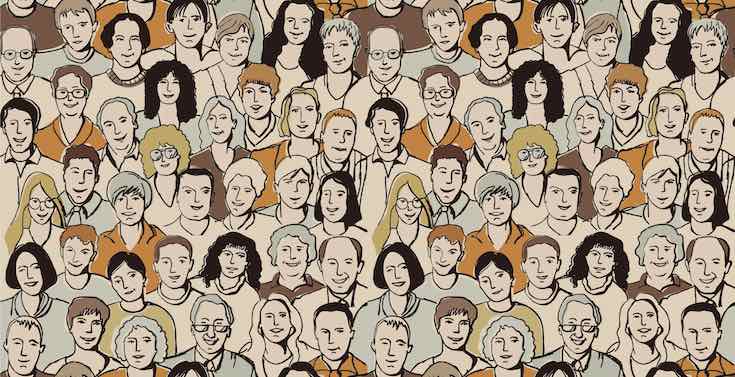 After an eye-opening comment on a previous article, we asked Care Assistant, Zuva, to expand the points she made in an article. Here's Zuva's take on how to improve staff retention within Social Care.
Topics covered in this article
Being Honest About What Care Work Is Actually Like Will Help Prevent High Staff Turnover
Things You Must Know If You Want To Work In Care: 5 Unexpected Challenges Of Care Work
How We Can Adequately Prepare New Staff for Care Work
It's Not All About Pay: We Need to Develop Career Progression for Care Workers
Will We Ever Solve The Problem Of Recruitment And Retention?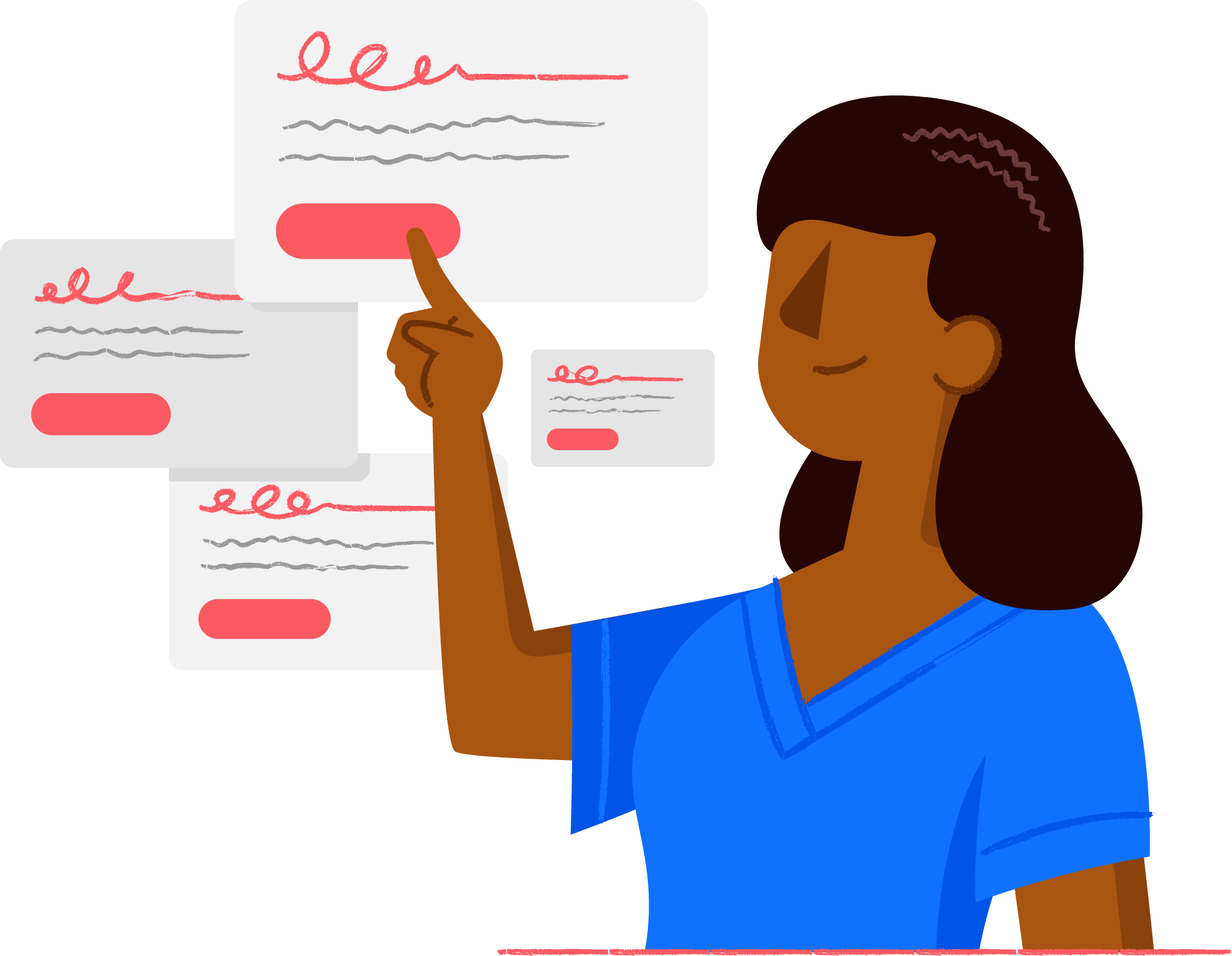 Search Jobs
1000s of jobs for Nurses & Care Professionals. No.1 for UK nursing, care & healthcare jobs.
Search Jobs
Introduction
Arguably, one of the most undervalued groups in our society is Care Assistants, but thanks to the recent Coronavirus pandemic we have seen how valuable they are to the Social Care sector and to people's lives.
All over the country, thousands of people risked their lives and those of their family, to go out to work in care homes, the community, and people's homes so they could help others stay safe and look after them during this crisis.
We expressed our gratitude every Thursday, with the rest of the nation as we would "Clap For Our Carers" – an initiative that was created to acknowledge the brilliant work that people in the NHS and Social Care do.
For those who have experienced and seen the work Care Assistants do, there is no denying the value they bring but something strange is happening.
In 2017 it was estimated that 900 care workers quit their job every day.
That is 382,500 people in a year which is almost the same as wiping out the entire population of The Bahamas.
If being a Care Assistant is so good and worthwhile, then why is it that so many people leave this line of work?
Many have deemed that the Social Care sector is in a crisis and in an effort to overcome this challenge the government launched their "Everyday Is Different" campaign to attract more people into social care.
However, if this is to be successful, we must ask the right questions and get to the root of the problem.
What is it about recruitment and retention of Care Assistants that we are not understanding?
And most importantly how can we turn things around.
Where Did It All Go Wrong?
There is a story of an American car executive who visited a Japanese car assembly line.
At the end of the line the doors were put on the hinges the same as in America.
But something was missing.
In America, one of the workers would take a rubber mallet and tap the doors to ensure they fit perfectly.
At the Japanese assembly line nobody did that.
Confused by this, the American asked at what point did they make sure the door would fit?
Their Japanese guide looked at them, smiled sheepishly and replied:
"We make sure it fits when we design it".
In Japan they did not accumulate data and try and figure out the best solution to a problem.
They simply engineered the outcome.
The Japanese understood that if something did not fit, it was because of a decision they made at the start of the process.
One detail missed in the beginning is enough to create an undesired outcome.
In Social Care, the outcome we see today in the form of a high staff turnover rate is because the system was built without a sound understanding of human beings and their needs: The need for security, the need for relatedness, the need for esteem; to name a few.
These were not considered.
After all human needs are what drive people's actions.
If retention of Care Assistants is affected, it is because people's needs are not being met.
So, step one in improving the Recruitment and Retention of Care Assistants is developing a thorough understanding of human needs and making meeting those needs a top priority.
It is also crucial to remember that needs will vary from person to person.
That is why there are different reasons as to why people leave care work.
If we closely examine how the system is set up from a Care Assistant's perspective – we will find that it is not exactly designed to help Care Assistants thrive in the care environment.
Rather it can get in their way.
Even as early as at the recruitment phase.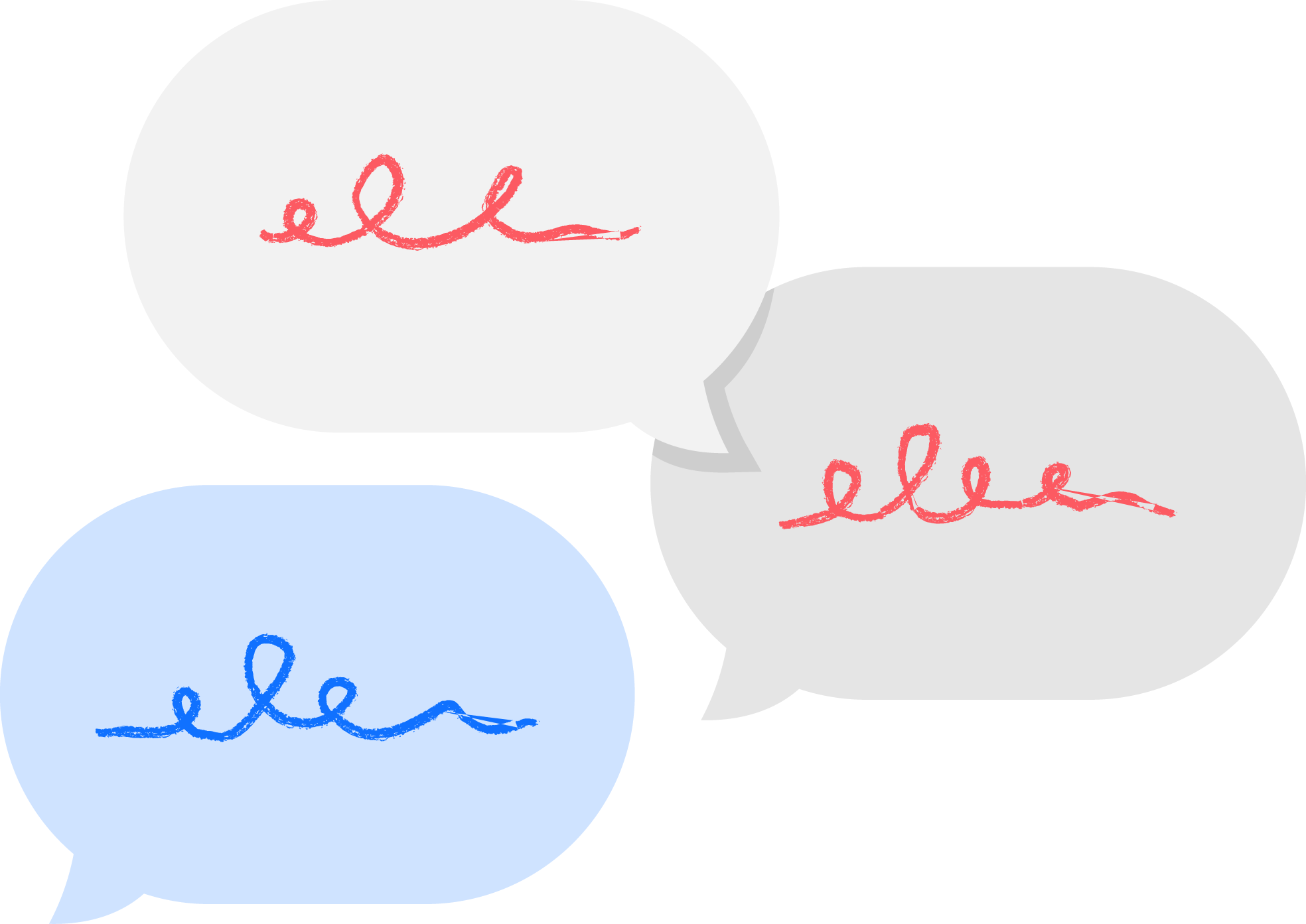 What Do You Think?
Ask questions, comment and like this article below! Share your thoughts, add your opinion in the comments below.
Comment
Being Honest About What Care Work Is Actually Like Will Help Prevent High Staff Turnover
Take a look at any typical job ad for a Care Assistant role. You will find something that reads like this: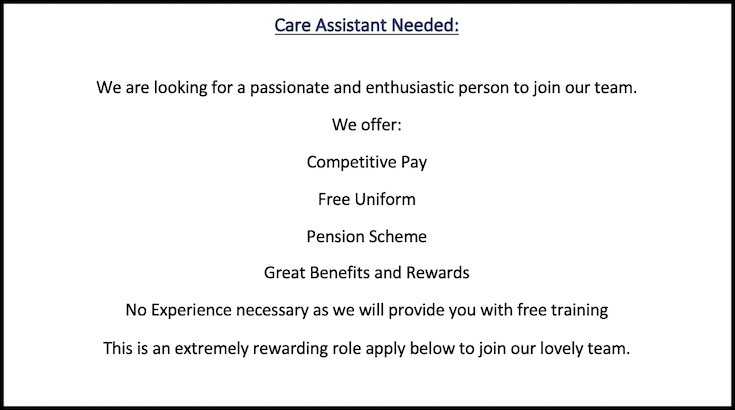 "Rewarding" is a term we hear mentioned a lot concerning Care Work.
Whilst it is true that aspects of Care Work can be rewarding it is also true that care work can be very demanding.
That reality needs to be spoken more of especially to people who maybe taking an interest in care work for the first time.
This is so people can make an informed decision about whether they want the job or not.
Otherwise people come into the job expecting a "rewarding" experience but soon realise that care work is not so "glamorous" and it is that dissonance that causes people to leave.
Whereas if a person knows beforehand the challenges that could arise, they proceed with the job better prepared and less likely to leave which would result in improved retention.
They may even begin to think of potential solutions.
Human beings have a psychological need for competence.
Competence promotes the pursuit of challenging and deeply satisfying experiences and when we withhold the truth from a potential Care Assistant, what we are actually doing is denying them an opportunity to exercise their capability.
Transparency builds trust which is essential in motivating people.
This approach may not yield a high number of people applying but it will at least attract people that are willing and able to stick the course. In "The Origin of Species", Charles Darwin wrote about Natural Selection - a process whereby organisms in an environment adapt and change.
Darwin's ideas referred to species in nature, however they are applicable to the care environment too.
Imagine a care setting where a new person comes in to work with existing "well-adapted" Care Assistants.
Because of our inherent desire to belong, this person is likely to adopt the qualities and practices of the "well-adapted" to fit in.
As Darwin noted:
"In the history of humankind, those who learned to collaborate and improvise most effectively have prevailed".
Proximity has a powerful effect on human behaviour and if we embrace a long-term approach to recruitment, we will eventually see a care sector with low turnover because the norm is "well-adapted" Care Assistants.
All this is possible because of a single decision to be honest with people about what the reality of Care Work is.
Of course, there are other factors which affect retention, but the challenges must be known.
Things You Must Know If You Want To Work In Care: 5 Unexpected Challenges Of Care Work
I believe that how Care Work makes you feel determines whether you stay or you leave and it's the things that you did not see coming that are likely to affect you most:
1) If you start a new job in a place you have never worked before it can be difficult to form friendships with your colleagues.
You are new and they have already formed groups of their own.
Sometimes even asking questions can feel like you are bothering people. Before you know it work can soon become a lonely place.
2) Not everyone will appreciate and value what you do.
Some people may even talk down to you.
After all you are "just a Care Assistant".
I do not actually mean this, but you must be aware that some people will view you as just that.
The perception of Care Work being a low standard job is still very much alive.
This is something that may not bother you until you are in the presence of person who thinks very little of you and treats you accordingly.
In the case of live in care work, you might even work for people that make it clear that you are only there to do what they need and have no desire to interact with you further.
3) You may come across situations where you will witness a colleague do something wrong.
That can be quite challenging to deal with because you won't want to offend them, but you know they have to be corrected.
Or sometimes it might be a situation that needs to be reported to the Manager. It takes courage to do that because you could get someone into trouble even though it's the right thing to do.
It isn't always easy to follow through with.
4) Care work is a role that requires you to connect with others.
This is one rewarding aspect of it because when you form good relationships with people that enhances your life and theirs.
But what happens when they pass away?
How do you tell their family?
But also, how do you deal with their passing?
This can be difficult because in some cases the relationship you had with them can feel like family and losing them can be tough to deal with especially if you never expected to feel sad, because it was just "work" after all.
5) There are aspects of Care Work which may conflict with your culture.
For example, your culture may not permit you to see a person of the other sex naked but you have to help them get washed and dressed.
Your culture is important to you and so is your work.
Such conflict can cause you to feel guilty and torn and sometimes you just won't know how to do deal with it.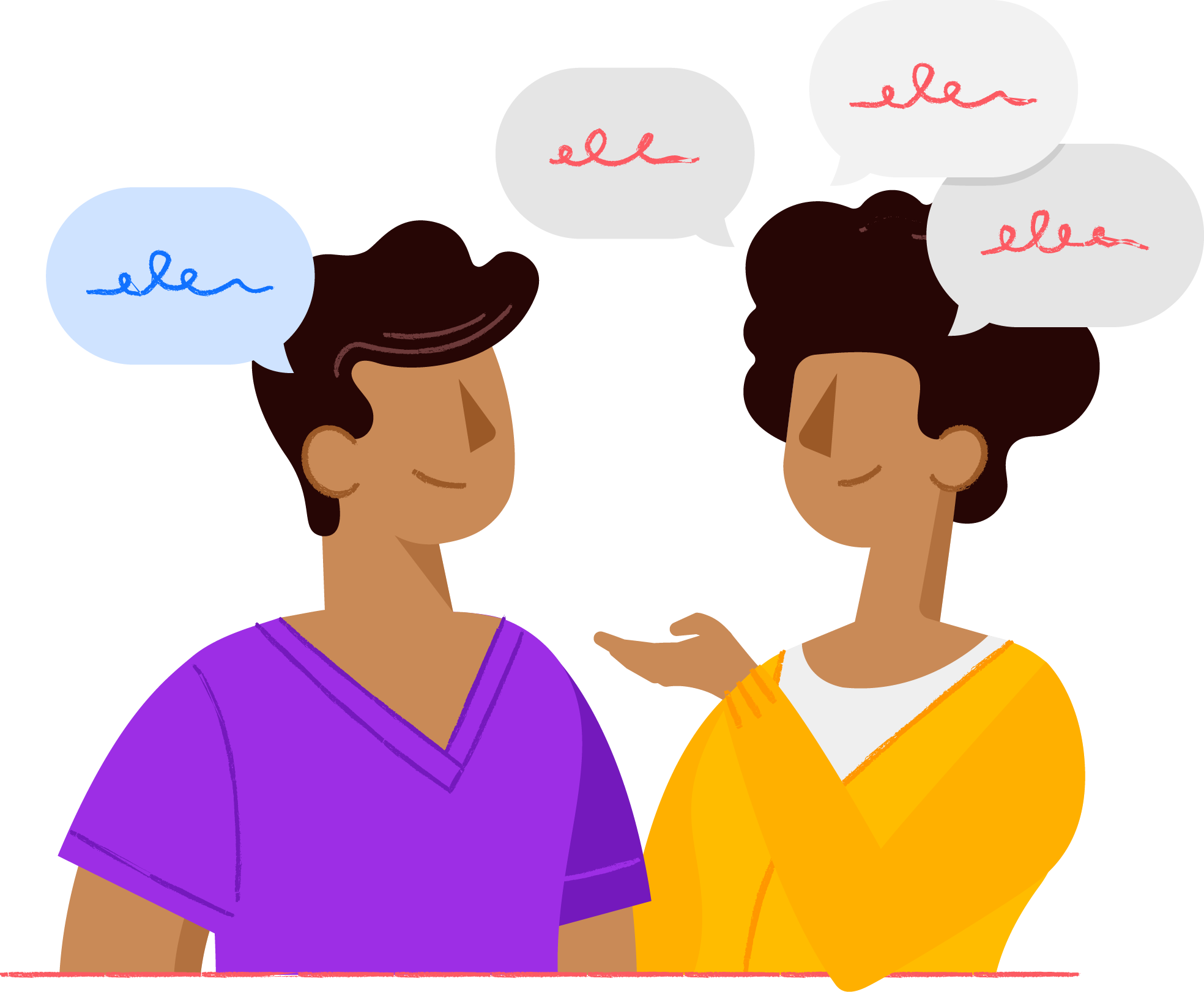 Become A Community Contributor
Share your story to help and inspire others. Write or create a video about your job or your opinions!
Contribute
How We Can Adequately Prepare New Staff for Care Work
We have three opportunities to prepare new Care Assistants:
1. Before Recruitment
By 2005 Wendy Kopp of Teach for America had convinced more than 97,000 of the best graduates from top institutions such as Harvard and Yale to spend the first two years of their career teaching underprivileged children in some of the country's worst schools.
Not only that but these teachers went on to make a remarkable difference to many children's lives some of which couldn't even hold a pencil at the age of 7.
How did she manage to get these people to work for low pay and in tough classrooms?
First, by tapping their idealistic passions and second by making the process selective.
She basically said to them:
"If you're really good, you might be able to join our cause, but first, you have to submit to a rigorous screening and evaluation process. You should prepare yourself for rejection, because it takes a special capability to succeed in these classrooms."
The irony is that this actually made the opportunity more attractive and thousands of graduates were interested.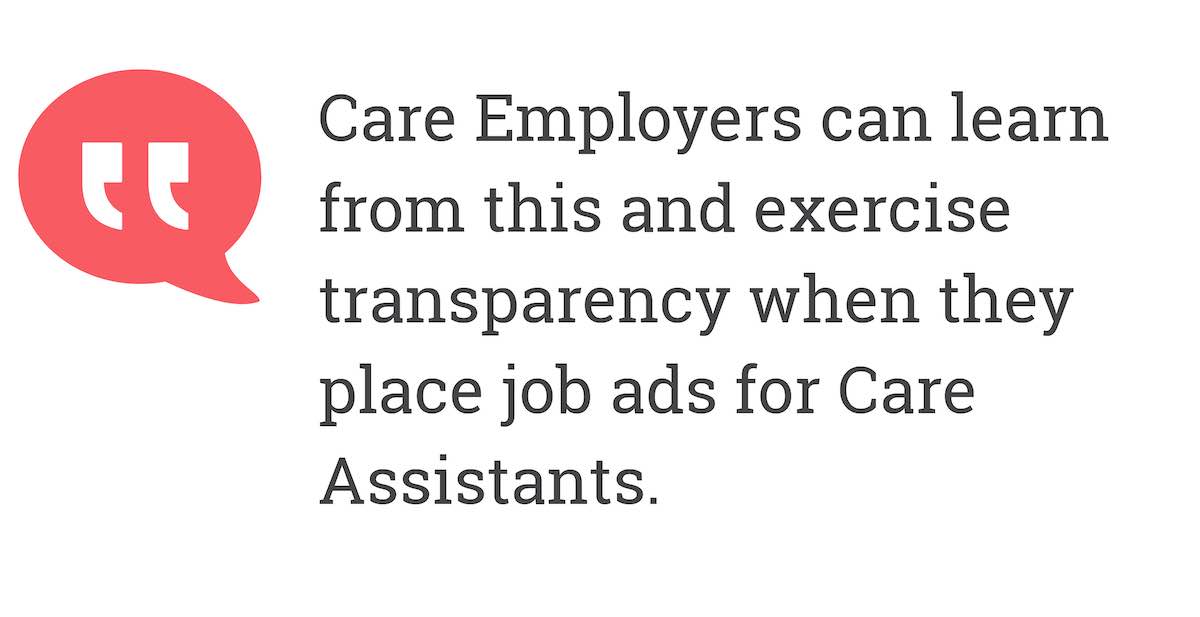 Care Employers can learn from this and exercise transparency when they place job ads for Care Assistants.
Rather than strictly focusing on the benefits of the job, this is the first chance we have to prepare a person by relaying the challenges of the job.
This is as simple as stating something along the lines of:
"There are days when this job will be difficult for you to do. It will take a lot out of you mentally and emotionally. If you can prepare for that, then we would love to hear from you. Apply below to join our team".
At least this gives people a glimpse of what's to come.
2. At Interview Stage
Through open conversation managers can expand on those challenges because presumably if someone has seen a job ad and proceeded to apply, they are clearly interested.
This would require changing the format of interviews.
I know a manager of a family run Care Home who gives people the choice to have the interview in an office or outside in the garden of the home.
They go for a walk in the garden and the interview is more relaxed.
It becomes a conversation rather than an "interview".
The candidates get a tour of the home so they can begin to see what happens on a typical day.
3. Training
Allow experienced Care Assistants to take the lead and train new staff.
They know the job, they know what it's like working in that particular place and they probably even know when to avoid the manager and which colleagues gossip the most.
Ok I joke but my point is only a person who has lived and breathed something can teach you effectively.
A person or Manager who has never been a Care Assistant handling the training won't cut it.
That is like a fish trying to teach a monkey how to climb a tree.
In Care Work the things that matter and make a difference are those seemingly minute details.
As it stands Mandatory Training for Care Work focuses a lot on things like COSHH and so many other regulations.
It is time that we simplified training by focusing on what actually happens on the job.
The job is more than just attending to a person who needs care.
The job also involves knowing how to work well with your colleagues and knowing how to take care of yourself.
This stuff matters because ultimately it affects the quality of care given towards a person.
That is what new care staff need to be prepared for.
Allowing Care Assistants to take the lead in training newcomers kills two birds with one stone.
A common reason why people end up leaving Care Work is because of lack of career progression.
It's Not All About Pay: We Need to Develop Career Progression for Care Workers
If low wages were the main reason why people leave Care Work, we wouldn't have anyone doing Care Work in the first place because how much you will earn is something you are told in the beginning.
There are many people who work as Care Assistants and are content with the money.
Increasing the wages is a good idea and I am sure people would welcome that but equally we need Career Progression.
You become a Care Assistant and then maybe a Senior Care Assistant and then what?
When we seek progression what we are trying to satisfy are our needs for fulfilment, growth and greater responsibility.
There isn't much to care work in terms of job tasks.
So, it doesn't take long before the work becomes repetitive and a person feels stagnant.
Everyday is Different? I beg to differ.
So, if Care Assistants were given the responsibility of training others, that's taking a step in the right direction as it adds a new dimension to Care Work.
How else can we improve career progression in care work?
Well interestingly a lot of care business owners or consultants started off as care workers.
So how about we highlight these possibilities to people.
How about we start looking at care work as a stepping stone to that end goal?
Laying a new path for people.
Running a care business might not be everybody's dream but there are many other ventures that can come out of experiencing Care Work.
Rather than expecting people to come into Care Work and stay for a long time, we could actually encourage people to leave except they will be leaving to enhance the sector in a different area.
Managers would take on more of a coaching role and have these conversations with new care staff and set plans to move people forward.
Encouraging people to solve problems and giving people the freedom to do so is how we can begin to prepare our future "business owners and consultants".
At a company named as one of Brazil's Best Places to Work, Brasilata; employees sign what's called an "innovation contract".
Management challenge employees to come up with ideas for how to create better products, improve processes etc Employees are known as "inventors".
This identity has fuelled Brasilata's business success as the "inventors" continue to come up with exceptional ideas but most importantly employee satisfaction.
At Brasilata being an "inventor" is a source of pride and strength.
This may seem counterintuitive considering we want to stop people from leaving but consider this: At present Care Work is not seen as a respectable career. Some people might even say "it's a last resort for people who are down on their luck" or just a job to do when all else fails.
So for example if a person comes into care work knowing that after three years, they would have developed the insight and skills to be able to run a care home this will shift a person's mindset from Care Work being "just a job" to it being a learning opportunity.
Care Work will no longer be a stagnant job with no prospects.
It becomes something which has purpose and purpose is the motivation that drives people towards a satisfying future.
Wouldn't this do wonders for the reputation of Care Work?
Imagine the Social Care sector becoming known as the place where people flourish, people feel proud to be a part of it and most importantly they are happy to come to work.
We would see more people come into the Sector not because they don't have any other option but because they genuinely want to be here.
Three years may not be a long time but it's better than people leaving after a few months because they are disgruntled.
We would see an increase in young people joining because now they have direction.
Research conducted by PwC revealed some of the frustrations young people who work in care have:
• I don't see any opportunities to progress where I'm working so I may as well go and do something else
• There are no examples of a great career story. There's no one to aspire to
• I've never had a conversation about where I want to get to
What we have perceived as a lack of interest in Care Work may actually be lack of clarity.
Will We Ever Solve The Problem Of Recruitment And Retention?
Absolutely Yes!
People have been waiting for a change and it is encouraging to know that the government is ready to facilitate change.
In a wonderful speech to an audience at the Royal College of Physicians, Health and Social Care Secretary Matt Hancock said:
"My job is to make the system work for those who work in the system and work hard to make the system work."
Mr Hancock spoke of 7 lessons that have come as a result of the Coronavirus pandemic and lesson one was valuing people:
"And when I say people, I mean all of our people: care workers, porters, cleaners, clinicians and leaders."
The government recognises that the system is flawed.
They are ready to "bust bureaucracy" and take other measures which will allow "carers to care" rather than get in their way.
There is hope.
Let me know in the comments your thoughts on Care Assistant Retention and what I've said - let's chat there!
Oh, and please Like this article to let me know you enjoyed it - thank you!