Liam Palmer


Registered Home Manager
Home Manager, Liam Palmer, offers his insights in to how to be successful in a Care Home Manager interview, and provides a framework for answering some of the typical questions.
Topics covered in this article
For 1 & 2 – Moving Down Or Across
For 3 & 4 – Stepping Up Or As A Nurse Or A Non-Nurse Deputy
The Risks Of Taking Up The Role – Deputy To Home Manager
As A Nurse Or Clinical Lead / Unit Manager (Clinician)
As An Auditing Or Sales And Marketing Professional
As A Manager From Another Sector Moving Across
Tell Me About How You Started In Care (Cue Story…)
What Is Your Understanding Of DOL's?
What Impact Has COVID Had On The Care Sector?
What Do You Know About The CQC And The KLOE's?
What Experience Do You Have Of CQC Inspections?
What Is Your CQC Rating History?
What Is Your Understanding Of Meds?
Give Us An Example Of Where You've Made An Improvement To A Service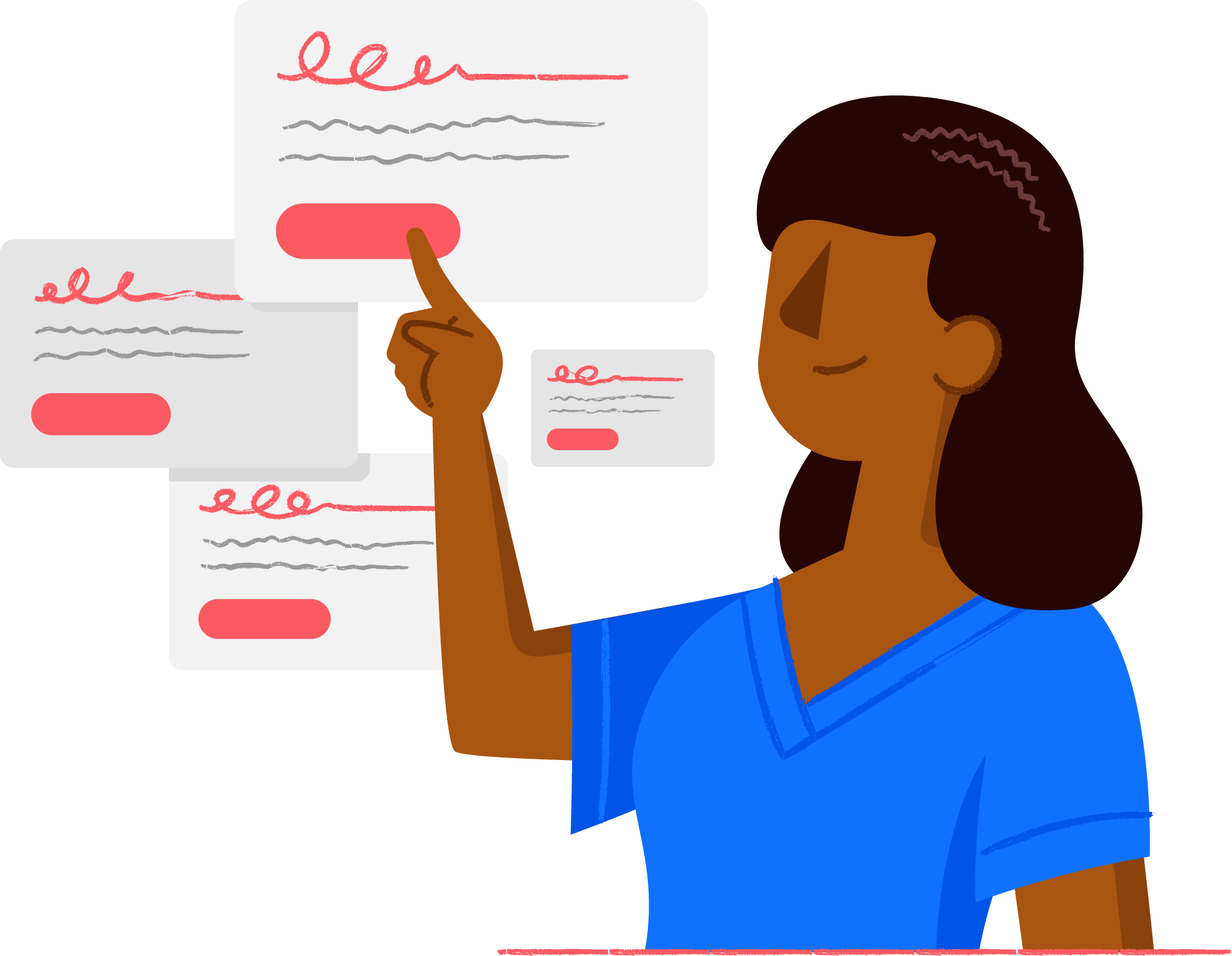 Search Jobs
1000s of jobs for Nurses & Care Professionals. No.1 for UK nursing, care & healthcare jobs.
Search Jobs
Introduction
It is November 2020 and the job market for Home Managers has picked up after being a bit slower than normal since the COVID lockdown from March.
No doubt it has been impacted by senior management focussing on ramping up infection controls as per the changing government guidelines to protect their residents and staff, plus less frequent CQC inspections than usual to respond to and then adjusting to the "new normal".
With less roles and a build of demand for people changing or moving on, it means the competition for the best Home Manager roles may be stronger than usual.
More than ever, if you are considering a move up/across, your preparation needs to be spot on.
Here is a guide to help you maximise your chances of success in winning that Care Home Manager position;
For the interviewers the pool of candidates will be a mixture of;
Those who worked their way up in care.
Those who worked their way up in care and then Nursing (NHS/private).
Those who came from outside healthcare (supermarkets, gym chains, consultancies, betting casinos - many management skills are transferable.
Or a combination.
Each brings different strengths to the role;
Those with a pure background in care will be especially strong on process.
Those with a care and Nursing background have an excellent bridge between the two and some of their approach to their work their practices will be subtly different according to whether they worked in the charity, NHS or private sector.
Those who come from management outside healthcare, may bring transferable skills around general management, business planning, marketing, commercial management skills etc.
There is no-one who knows it all.
The first 2 will have a distinct advantage as they understand the nuances of healthcare and social care, have the right language and get the context.
Those from outside healthcare often do have useful transferable skills but without a deep understanding of the context of social care or using the right language, getting that first role can be tough.
Before we look at your prep, let's just consider the 6 types of candidates for a Care Home Manager role;
1) You are a Regional Manager / consultant stepping down
2) You are an existing Home Manager – moving across
3) You are a Nurse stepping up (could be nurse, unit manager, clinical lead)
4) You are a deputy stepping up
5) You are an auditing professional – cqc, accounting, quality, quality monitoring (council) stepping across
6) You are a manager from another sector wishing to move across
For 1 & 2 – Moving Down Or Across
Clearly depending on your background, you will need to explain why you can do the job, why you would fit the organisation and why you would make the best candidate.
The first 2 – stepping down or across – you simply need a legitimate story to explain your motivation (to retain credibility).
You've already proven you can do the job, the question is not can you do it but rather why did you leave?
Why are you wanting to move across?
They want to know if they can trust you.
They want to understand you.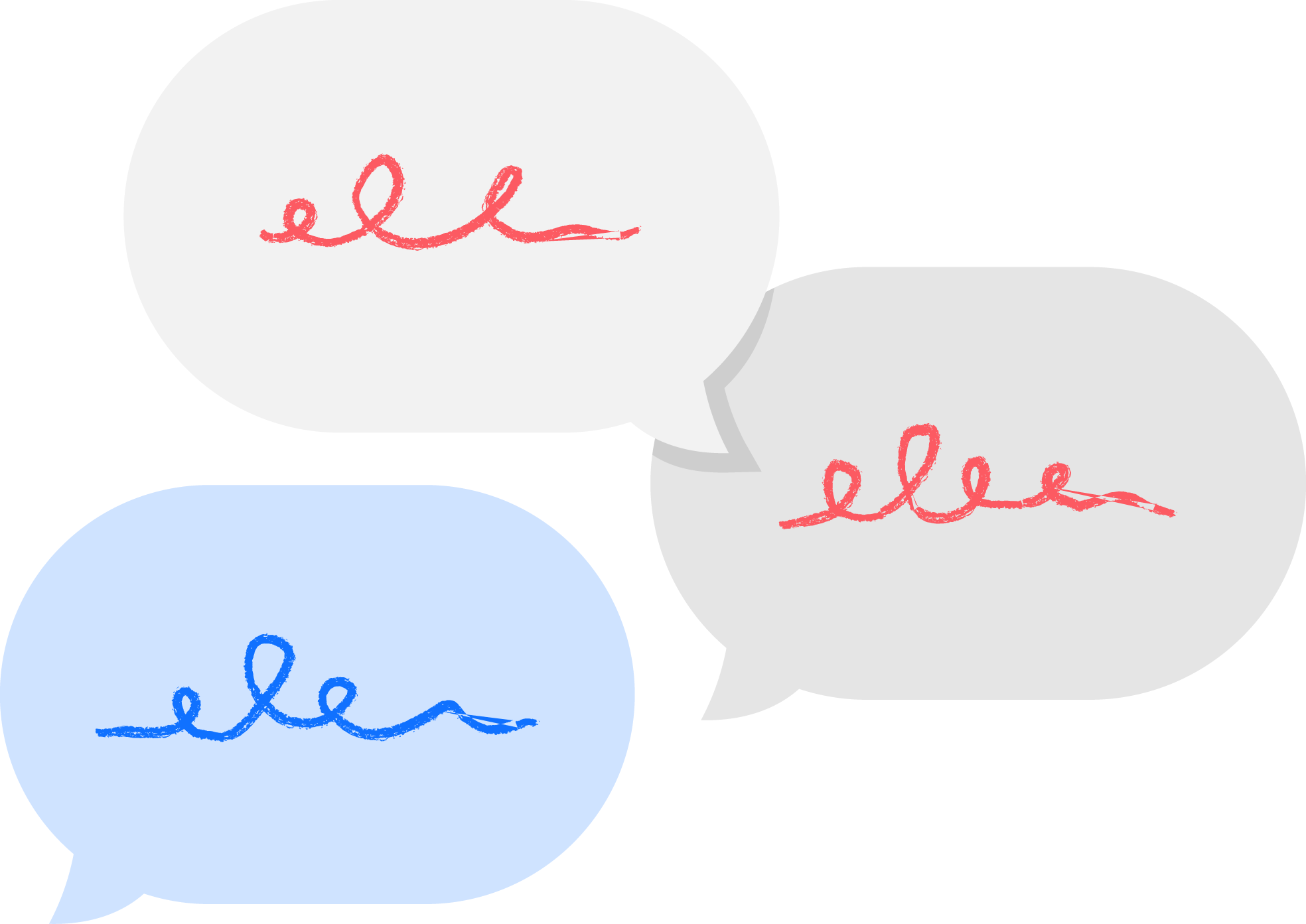 What Do You Think?
Ask questions, comment and like this article below! Share your thoughts, add your opinion in the comments below.
Comment
For 3 & 4 – Stepping Up Or As A Nurse Or A Non-Nurse Deputy
As A Non-Nurse Deputy
You likely have the level 5 diploma in social care leadership (mandatory qualification to run a Registered Care Home) and already understand a great deal of how the home works, you do the audits, you do supervisions, you know policies, in many instances it FEELS like you are the Home Manager.
But there is a difference, you are not the head of the service, that is the next role up.
Understanding the tasks which make sure the home runs is not the same as leading a home or service.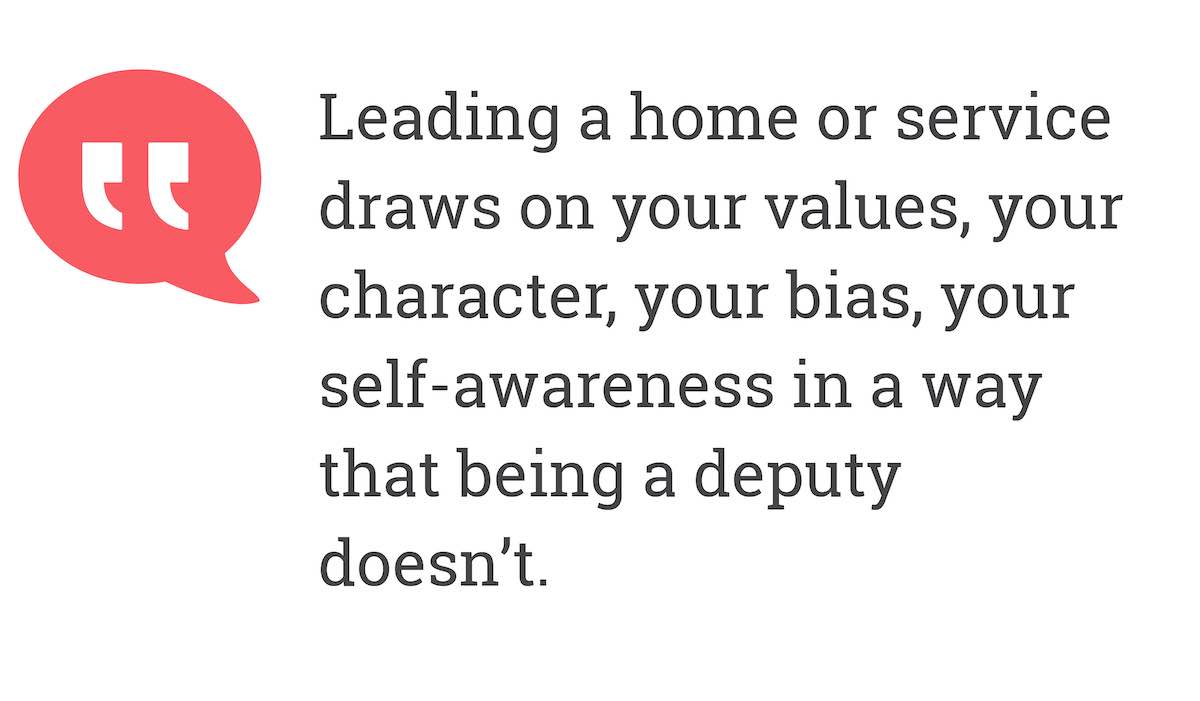 Leading a home or service draws on your values, your character, your bias, your self-awareness in a way that being a deputy doesn't.
As a deputy you always have the comfort of sense checking things and passing it up.
As the leader, you need to make sense things yourself, you need to determine how the service is performing, what needs addressing and then you need to start to take action.
You will soon get feedback on whether your analysis and decisions are sound or not.
There is nowhere to hide when you have the final word.
There is the burden and privilege of being the leader.
The Risks Of Taking Up The Role – Deputy To Home Manager
Many deputies are hesitant to make that step up as it is common practice in social care for Home Managers to be blamed for something going wrong in the home and then the provider manages the risk by removing the manager.
It is a commonly used blunt instrument to remove risk but often the problem reappears under a new manager and so *"the revolving door for Home Managers" is perpetuated.
In my experience, problems in care homes are often related to cultural, systemic, team dynamics, inadequate support functions, toxic staff, and or combined with development gaps around management and leadership skills.
I covered this in an article about "the revolving door for Home Managers".
Often Home Manager jobs become short in tenure where there are weaknesses in the service.
It partly depends on the provider and their approach to support and problem solving.
The easiest way to identify if this particular Home Manager role is a risk to find out the length of tenure of the last few managers.
If they are typically less than a year, beware.
As a consequence, many deputies figure that a lower level stable salary is better than a higher salary and much higher risk of failure.
The safest way is usually to try it in your own service, then step down if you don't want to continue with it.
One other thing to be aware of is to understand the vested interests -recruiters will earn 10% - 15% of a yearly salary for placing a Home Manager.
Nearly all established recruiters provide a good service with integrity but they benefit financially from managers changing as they earn more commission!
Use your head, look for the right opening, trust your conscience and take the right opening for you.
Make sure you have support and if appropriate a development plan to assist in your transition.
** The revolving door for Home Managers is covered in my book "Leadership Secrets for Home Managers".
** Also see "So You Want To Be A Care Home Manager."
Both available on amazon for some practical support in making the transition.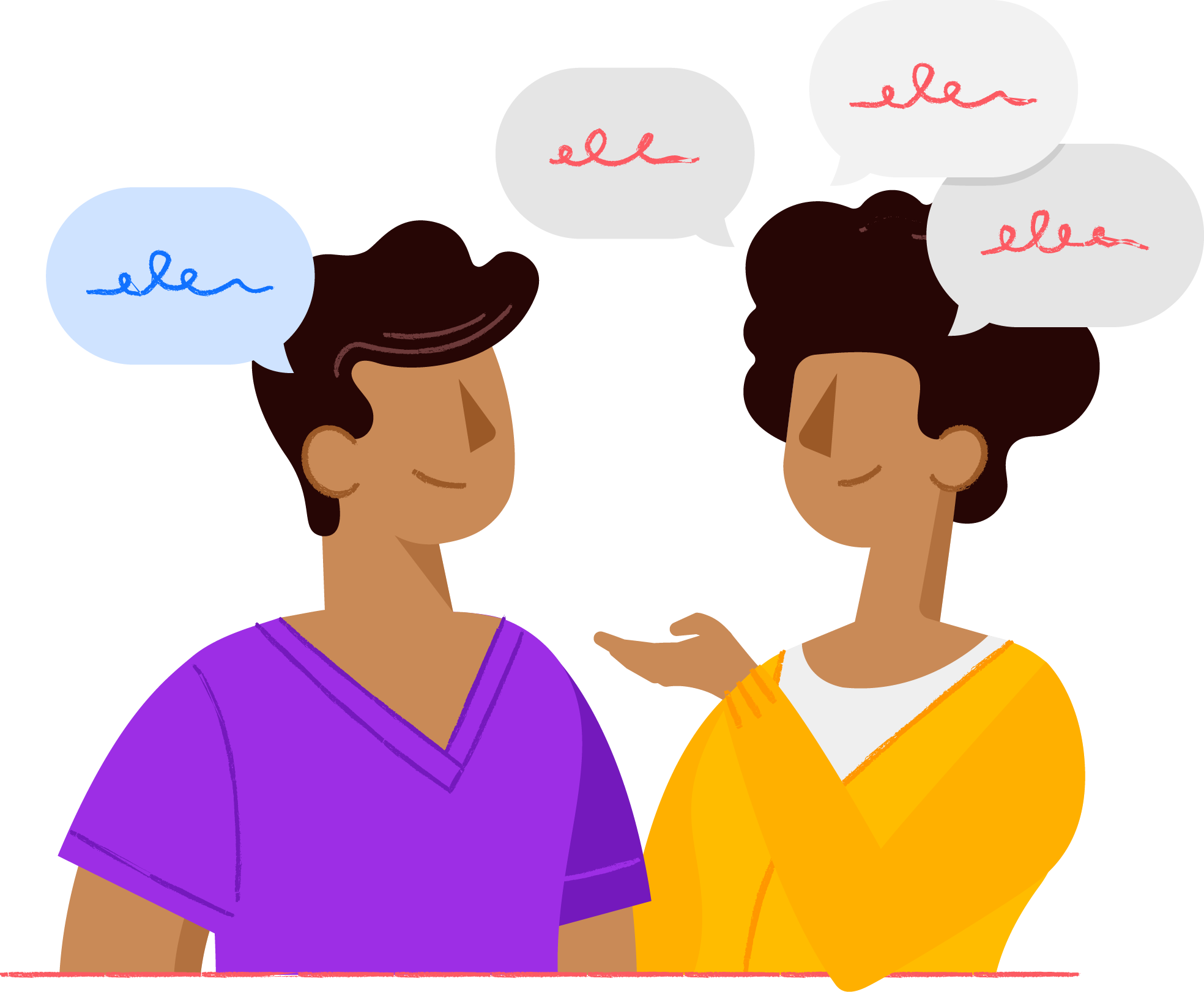 Become A Community Contributor
Share your story to help and inspire others. Write or create a video about your job or your opinions!
Contribute
As A Nurse Or Clinical Lead / Unit Manager (Clinician)
Similar to above but nurses bring a different perspective and high level of professionalism and rigour to their work with a focus on their NMC code of conduct.
They are also supported by the RCN union – very clear on their rights and responsibilities.
Nurses often have little exposure to management models and practice – there is a real gap here for them to transition to management but they bring very clear strengths*. Without a level 5 qualification, they are still missing elements of good practice about running a registered service.
Nurses are often revered as managers due to their clinical skills and rarity in this job market - they often have a slight advantage in many recruitment processes despite obvious skills and knowledge gaps.
*This was covered in my book, Leadership secrets for Care Home Managers under "Who makes the best Home Manager – clinician or generalist?".
As An Auditing Or Sales And Marketing Professional
Some people step across from care marketing / care sales or auditing as an accountant to this role or a regional role as it involves looking at key performance indicators, looking at trends and data.
In many cases that sense of objectivity and focus on data, means they often do well but if they are not people orientated, they need a balance in their deputy or support team.
Care teams frown upon managers who appear to be all about the numbers rather than focussed on care quality and support.
A balance has to be struck.
As A Manager From Another Sector Moving Across
They will bring obvious transferable skills but the organisation will need two things – a tolerance of people from outside who will use different language to talk about the same things and secondly, some sort of development program to fill in the gaps.
I was fortunate to join Barchester Healthcare as a Home Manager and met 16 directors and managers for an excellent overview of care.
It really helped my transition to social care.
Remember if you are not a nurse, the CQC will expect you to complete your level 5 qualification soon after becoming the Registered Manager.
Don't underestimate this – the length is equivalent to the first year of a degree – it is a lot of work.
Questions & Answers…
The following you need to demonstrate you have an understanding, in your own words and avoid raising any red flags during your interview.
More below.
Tell Me About How You Started In Care (Cue Story…)
Do share - a filtered, sane, positive story of your career journey in care already prepared.
It helps if you write it up, gets you used to sharing the story.
It should flow, it should make sense, it should have points of decision, talk about you enjoy, learnt, demonstrate some self-awareness and how it brings you to where you are today.
It should feel good and demonstrate growth and success with reality (remember it's an interview!).
Red flags – avoid complaining about a manager, offloading (it's not a counselling session!) or coaching session!
Have other people for that!
No negativity.
Avoid adding personal problems – or skim over and explain how it is managed / nothing to worry about.
What Is Your Understanding Of DOL's?
Do share you understand it (in your own words) and how it relates to the law, what it stands for and how it links into the MCA – mental capacity act and that it is due to be revised.
What Impact Has COVID Had On The Care Sector?
Do share that you're following Local Authority (LA) and government guidelines and can explain the infection control protocols for a home and why they are important in regards to Covid 19.
Do explain you understand the importance of limiting the movement of staff between homes for example and the risk with agency staff.
What Do You Know About The CQC And The KLOE's?
Do share that you know what it stands for – care quality commission and that you know both what the 5 key lines of enquiry are (K.L.O.E.) - is the service safe, caring, effective, well-led, responsive.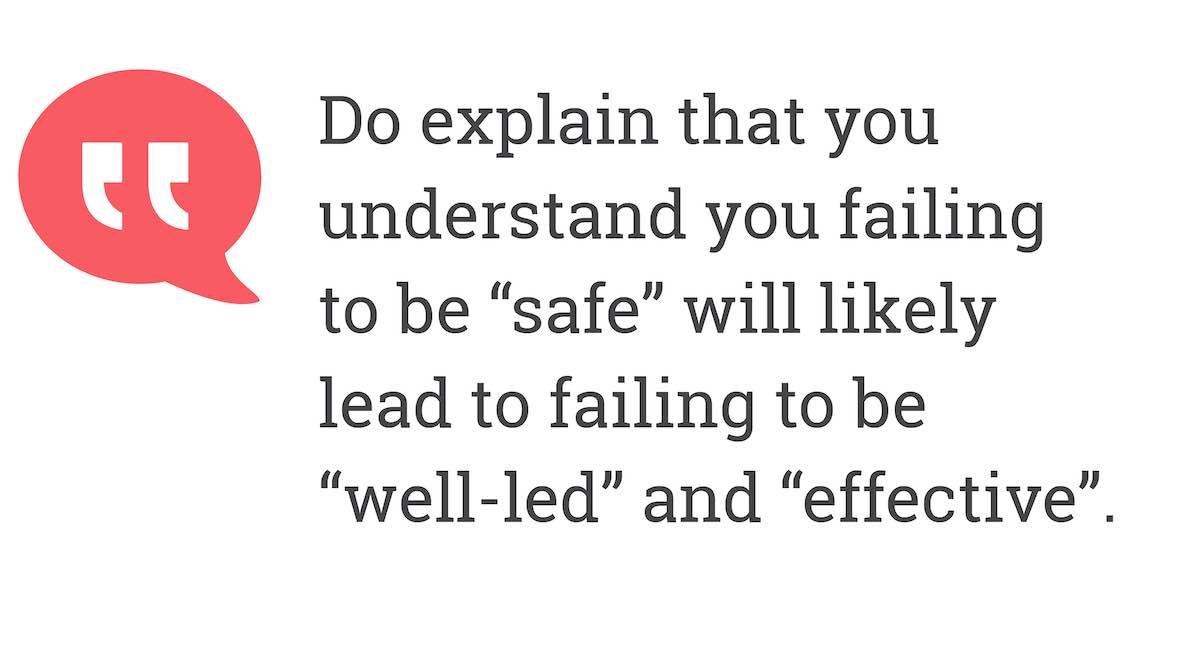 Do explain that you understand you failing to be "safe" will likely lead to failing to be "well-led" and "effective".
What Experience Do You Have Of CQC Inspections?
Do share where you were part of a CQC inspection – what you did, what you learnt from it and what the rating was.
Red flags – if you present that the home was less than a "good" i.e. "requires improvement" or "inadequate" make sure you explain the turnaround story or the real issues objectively in a way that limits your association with a lack of compliance – that won't help your chance to shine at interview!
What Is Your CQC Rating History?
Do share - Some care groups insist on asking for your CQC ratings at each home you worked at.
The idea being that this is the accurate scorecard of your work.
This is mainly true but it assumes you have total responsibility for budget, support, and that you have help to deal with any systemic or cultural issues in the home.
Sometimes things go wrong due to factors you can't influence but it is still a useful marker.
What Is Your Understanding Of Meds?
Do share - that you can administer meds or have been trained to do so and that you understand the differences with controlled drugs and their storage and managing them – for example the need for dual signatures and why they are classified as controlled drugs and the inherent risks.
Safeguarding
Do share that you have a detailed of what constitutes abuse in its many forms, how you identify it, act upon it, liaise with authorities, report and investigate etc, showing you understand that when it is raised as safeguarding matter, the local authority safeguarding team should be allowed to direct the investigation and that you need to liaise very closely with them.
Conflict
Do share – an example where you dealt successfully with conflict be it between staff and or families being difficult.
The interviewers want to see balance, mediation attempted, different approaches, a cool calm approach being applied which avoids judgement. Red flag - be aware of excessive emotion coming up when talking about dealing with difficult people.
Try and be objective – I don't know why this family / staff member was reacting this way but we did all we could to listen, be supportive and offer constructive solutions to deal with and close the conflict.
Boundaries – Confidentiality
Do share – that you understand the importance of confidentiality and why.
This is at multiple levels with family info, medical info, staff info, becomes more complicated when family members work together.
Also explain a good working understanding of GDPR and how to work in ways which stop your employer potentially being fined and that breaches are reportable via the GDPR officer within the organisation.
Give Us An Example Of Where You've Made An Improvement To A Service
Do share - What you've done.
If you've progressed through your level 2, 4, 5 qualifications you will have done some sort of project to refer to.
It needn't be strategic – it could be increasing choice on the menu or improvements with the taste and quality of pureed food.
Have some examples prepared – it is so much easier than trying to come up with it on the day.
We all get tongue tied at interviews, trying to keep that smile up, maintain the rapport and trying to provide good relevant answers on the day!
In closing, remember to be a bit philosophical about your job search – mindset is important, be aware of the dialogue in your head as you approach this endeavour.
It is more helpful to see the interview process as "putting your best foot forward, an opportunity to explore a job opening, meet some senior care leaders, find out about their job and company and explore if there may be a fit versus internal talk along the lines of "I'm running out of money and I NEED this job".
The latter may be true but won't help you put yourself across positively to maximise your chances of success.
In my experience, success at interview is part preparation, part fit – organisational and personal, part emotional mastery and a little bit of luck.
Good luck with that interview!
Let me know in the comments your thoughts on becoming a Care Home Manager and preparing for your interview - let's chat there!
Oh, and please Like this article to let me know you enjoyed it - thank you!