How to succeed in a Home Manager's job
We asked two experienced Care Home Managers to reveal what it takes to excel in the job.
Care Home Managers are responsible for the leadership and day-to-day running of residential Care Homes. They manage the primary tasks and activities of the organisation, have a key role in determining whether standards of practice are being maintained, and support staff ensuring they're constantly developed.
Today we examine the skills and qualifications required to successfully manage a Care Home.
In the interview below we talk with James Taylor and Marek Matuszczak about their jobs as Care Home Managers. They discuss the skills, qualifications and experience required in the role.
Both James and Marek are highly experienced Care Home Managers, and have worked in the care sector for over 10 years. We'd like to thank them for sharing their experiences.
Read on to explore how to effectively, and successfully manage your Care Home.
What skills are required to work in a Care Home?
The skill level is similar regardless of the environment. As the manager of a Nursing Home, you would need to have more clinical expertise than a care home, but the basic skill level remains.
Written and verbal communication, organisation, time management, the ability to make decisions, the ability to work under pressure, strong leadership skills, knowledge of the area of care you manage, good IT skills, the ability to teach and coach, a strong personality and the ability to both shape the practice and follow the regulations. (Marek Matuszczak)
What skills are required to work in a Residential Home?
I feel diligence and attention to detail are important as they maximise the care being given to residents. Compassion is always a must as nobody really enters the care industry for a good salary, thus individuals really need to enjoy the role.
Working in this environment requires the staff to encourage the residents to remain independent. Although some may have a degree of physical debilitation, they often have capacity, so choices should remain with the residents where applicable.
Staff should always remember that they work in the resident's home and not that the residents live in their workplace.
The role is always to be as supportive as possible, maintaining a good balance between support and encouragement, whilst recognising that everyone is individual with differing needs. (James Taylor)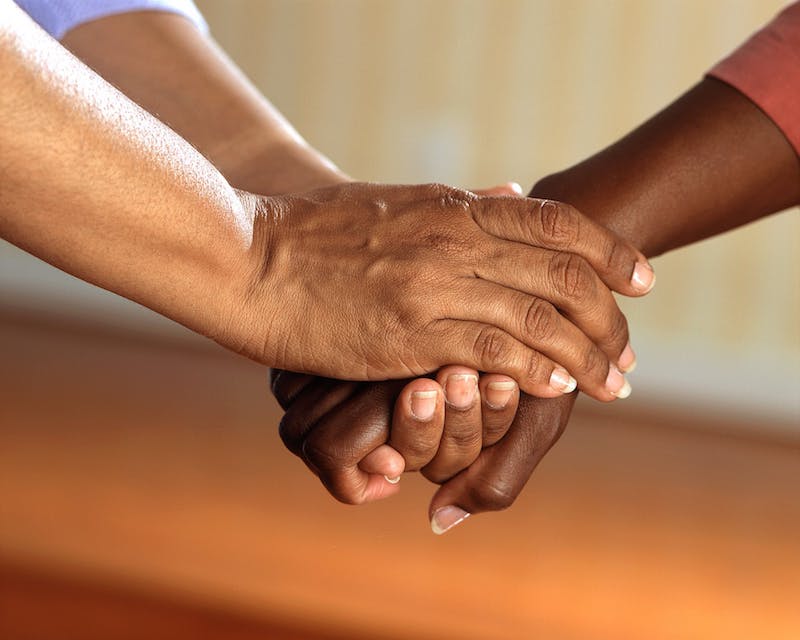 What skills are required to work in a Nursing Home?
When working in a Nursing Home, there may be a wide range of varying care needs unique to any given individual. However, the Nursing Home environment will present the worker with many differing nursing aspects to the role.
When people are placed in Nursing Homes, it is generally because they have higher care needs and can no longer cope at home.
It is also evident that many residents in the Nursing Home environment need assistance with mobilising, personal care, nutrition and hydration, and may have varying degrees of capacity.
To deliver personalised care and support, it is always important to familiarise yourself with the individuals' you are supporting.
As a nurse within a Nursing Home, it is important to maintain good, accurate, up to date records on any individual. Care planning must always be concise and person centred to maximise the deliverance of person centred care. (James Taylor)
What's it like working as a Home Manager?
Being a manager is a fantastic experience. There's no doubt about it.
Every day is different and brings new challenges. It's wonderful to see the service transform, staff develop into a cohesive team, and residents happy and content from the service you provide.
It's a stressful job, with the constant struggle to recruit, develop and retain staff where current wages do not give any justice to how hard your staff work. You're constantly waiting for commissioning inspections and are never sure if the standards you carry will satisfy your inspectors.
Your bosses breathe down your neck and question your ability to maintain financial viability of the service. You're constantly walking a thin line and balancing one million things.
But when you get it right, and the service works efficiently, with the residents happy, you know that it was worth it. (Marek Matuszczak)
Working as a Home Manager is difficult, as we are responsible for the overall management of the establishment. This can be a lonely job, even when you have staff around you.The manager's role is to maintain a good standard within the home.
This is achieved by continuously auditing areas of the home, and if any discrepancies are found, creating action plans, delegating, and following up by given timescales to ensure all points have been addressed.
A manager will glean information by holding resident, relative and staff meetings on a regular basis, taking points from these to work towards further improvements. (James Taylor)
What is the primary job objective?
The primary job objective is to ensure the wellbeing and safety of the residents, fulfilment of their needs and positive outcomes, whilst maintaining financial viability of the service. (Marek Matuszczak)
The primary job objective is to oversee all aspects of the home. You ensure the very best quality of care is being delivered, and the home is operating effectively to maintain the highest standards possible.
The manager is also responsible for managing budgets and the estate.
It is also a requirement for the manager to ensure staffing levels are met, as staff need to fulfil their role without feeling pressure of short staffing levels. (James Taylor)
Is your job more client based or paperwork?
Unfortunately, the amount of paperwork is excruciating and takes time to complete. This affects how much time I, as a manager, can spend supervising staff, coaching, and talking with residents and their families.
We need to evidence every step we take and not only record planned care, but also how we execute it. There is no doubt that the amount of documentation has a negative impact on our contact with residents. (Marek Matuszczak)
A good manager must be able to combine this, as both are necessary to the success of the home. I have spoken to many colleagues recently who believe the paperwork is increasing in volume.
I agree with this; however, it varies depending on which company a manager is working for.Many managers prioritise these as separate tasks within their role but, I feel both are important and should be used collectively with one another.
As a manager, I feel it is equally important to submit the required reports timeously and be seen in the home walking around observing.
You're looking for good practice, cleanliness of the environment, and making yourself visible to anyone wishing to approach you to discuss any matters. (James Taylor)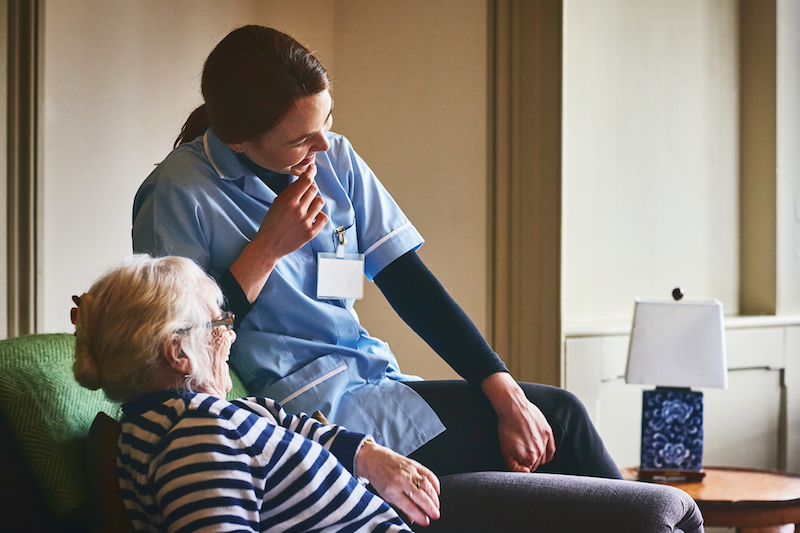 How do you work together with the staff to care for the residents?
My approach is based on clarity of the objectives, fairness of judgement, good communication, and openness to feedback. I like to be part of the care planning and review process, and always be available to support staff members where they need me.
I actively supervise work quality, and offer constructive feedback in relation to any work practices. I'm honest and straightforward in my expectations but most of all, I'm always prepared to step in and show my team I'm part of the team and can provide hands on support when needed. (Marek Matuszczak)
I work alongside my staff, helping with personal care, serving meals, making beds and carrying out nursing duties such as catheterisations and performing venepuncture to take blood samples.
In addition, I hold regular staff meetings and hold an open-door policy where staff can approach me almost anytime.
As the manager, I also follow a stringent auditing process, and I feedback to staff when delegating tasks for them to complete from the action plan. (James Taylor)
What kind of person do you need to be to work in the Care sector?
To work in the care sector, you must be caring, have large amounts of patience and resilience, be reliable, be trustworthy, have good communication skills and be ready to listen.
You need to be emphatic and open to learning new things, not afraid to take on challenges and be able to embrace constant change. (Marek Matuszczak)
Compassionate, with the ability to put others before themselves.Respectful to fellow colleagues and those they are caring for.
Committed to wanting to do the job, as it is not the best paid industry.
Diligent in everything you do, paying attention to detail and committed to taking pride in the home of the residents to create a nice environment for them all.
A special person who wants to make a great difference to everyone around them. (James Taylor)
How much does leadership style impact staff and residents?
Leadership style is essential to the wellbeing of residents, staff development and their job satisfaction. In my practice, the most important thing is ensuring everyone understands what I want to achieve, how to achieve it, when and why.
I believe this simple rule means managers can ensure everyone understands their responsibilities, increasing motivation and the overall effectiveness of the team.
Without effective leadership, any entity, be it a team, a company, or a care home, will drift without objectives. Its members become demotivated, squabbling to put forward their ideas, directions, objectives and goals.
Good and effective leadership ensures the clarity and stability of direction, and understanding of what must be achieved and why. It provides coaching and support.
Be prepared to listen to suggestions and ideas. (Marek Matuszczak)
This can have huge impact on staff and residents. I don't believe in management. Anyone can say they have a management style. I often found, especially in meetings, that I continuously changed my styles to suit the occasions or discussions that arose.
I would often start a meeting with a democratic approach, however on occasion, I had to change to develop an autocratic approach. In my opinion, a manager adopts many management styles which are situational. (James Taylor)
What motivates Care Home Managers?
I can't comment on what motivates other managers, but what drives me is seeing the success of the home as an entity.
To create a small community where all involved, residents, families, staff and other professionals come together and work together to create an effective environment where everyone feels included, empowered and valued. (Marek Matuszczak)
I believe, for most managers, we are there to continually ensure a clean, warm and safe environment to the residents, to enhance their comfort and to offer a safe and good working environment for staff, and to make a difference where we can. (James Taylor)
What qualifications are required to work in a Care Home?
Qualifications depend on the level of job appointed to a person. All staff must have, or be working towards vocational qualifications. The Home Manager must usually have, or at least be working towards a minimum NVQ Level IV. (Marek Matuszczak)
In Scotland, SVQ2 is a minimum requirement. A care assistant must also be entered on to the Scottish Social Services Council (SSSC) register which is a legal requirement.
A senior carer requires SVQ3 to practice, but also must undergo and complete medication training.
In addition, all staff must have been processed through a PVG.All staff, including the manager, must complete statutory training courses namely, Fire, First Aid, Food hygiene, Infection control, and Moving and handling (both practical and theory). (James Taylor)
What qualifications are required to work in a Nursing Home?
In addition to the above, often to save costs, Nursing Homes will employ registered nurses as managers. Marek MatuszczakIn addition to the care home qualifications, by law nurses must be registered with the Nursing and Midwifery Council (NMC) and hold a valid pin.
This should be checked at the interview, and then regularly whilst employed by the company.
Although the nurse is responsible for their own development and regular updates to maintain their registration, it is the manager who should maintain checks and provide training as and when it is an identified requirement. (James Taylor)
Are there any standards you must adhere to?
There are multiple government acts and regulations that every manager must ensure are being adhered to. The main regulatory body overseeing the quality of care provided, and bringing together responsibility and accountability for current legislations is the Care Quality Commission (CQC).
Each home is inspected against five criteria; Safety, Effectiveness, Responsiveness, Caring practices and its Leadership. (Marek Matuszczak)
All care staff working in Scotland must adhere to the care standards as set out by the SSSC, whilst nursing staff must comply with NMC best practice guidelines.
There are many standards in the workplace that must be adhered to, as there are policies within companies such as dress code, training and whistleblowing. (James Taylor)
How and why did you enter the Care Management profession?
I started working in care in 2005 and worked my way from support worker, through senior care roles, team leader, project manager to finally where I am now; Home Manager.
When I first came to the UK in 2005, I wanted to certify my physiotherapy qualifications from Poland and continue my career in the profession. In the meantime, I became a support worker for people with learning disabilities.
I worked in the community enabling people to live as fulfilled life as possible. This model of community support, and the progress we made with our clients made me change my mind and pursue a different career path. (Marek Matuszczak)
I was a registered nurse working with a very large company, deputising in a Nursing Home. The manager at the time decided to leave, so I applied for the post and was successful.
I feel my wealth of experience having owned and managed my own business for many years, coupled with my experience of that given home, secured me the job.I entered the private Nursing Home sector because I became disillusioned working in the hospitals. (James Taylor)
How important is knowledge to quality of care?
Knowledge is essential to high quality of care. The people we care for are always complex with a range of needs and abilities.
Knowledge enables us to develop effective care, approaches, and strategies, where the right skills are used to promote independence, build confidence, and maintain good quality of life. (Marek Matuszczak)
It is important that all staff are adequately trained and updated to fulfil their roles safely and effectively, whilst always displaying best practice. They must adhere to care standards as set out by the employer and the regulatory bodies.
This allows staff to be competent in the delivery of care they provide.The manager must also be current in their knowledge, and be aware of changes to inform the staff. I believe a well-informed manager usually has well-informed staff. (James Taylor)
What level of support do you receive, and are there many opportunities to enhance your career?
I'm lucky to have a good team who understands me, my motivations and ambitions. My line managers are open and willing to support me whenever I need them.
I'm independent and self-sufficient, but sometimes I find it difficult to ask for support and help. There are many opportunities to progress or enhance your career in the care sector. I'm always surprised how versatile the sector is. One can choose a career in management, or perhaps development in specialist fields such as brain injuries, dementia, autism and mental health.
You can teach and coach; the opportunities seem endless. The biggest downfall of the care sector is the lack of financial reward, especially at the beginning of your career. (Marek Matuszczak)
This depends on the individual manager. Many tend to work well on their own without much support, whereas some may need a little more help.
I have always managed effectively, however I'm also aware that if I do need support, it would be available. It can also depend on what type of employer you work for, as the infrastructure of various companies varies immensely.
There is no scope for me to progress due to the company being very small. This leads to very few opportunities. (James Taylor)
Do you have any legal responsibilities when managing a Care Home?
The legalities for a manager are immense, and the responsibilities numerous. We're legally responsible for safety e.g. fire drills and training, food hygiene, and protection for vulnerable adults.
As the registered manager, our responsibilities are to maintain positive relations with care inspectorate, and maintain compliance with guidelines. We are also responsible for safe recruitment, and staying within the remit of employment law.
Managers must report to the SSSC or NMC if an employee does something which is reportable. We are also required by law to report any adult protection concerns to social work, and the care inspectorate.
If a manager does not have an up to date fire folder, and a fire occurs, we stand to be prosecuted.
Managers must ensure all staff have maintained all their training and remain registered with the relevant bodies.There are a host of areas where a manager has legal responsibility and the above are only a few examples of what is becoming an ever-increasing legal minefield. (James Taylor)
What is the process of becoming a Care Home Manager, and how long does this take?
Setting aside the fact one needs to achieve a certain level of skill, knowledge and experience in the sector prior to applying to become a Home Manager, the process is simple.
The candidate undergoes a range of interviews during the initial stage of the recruitment. References are obtained, Disclosure and Barring Service applications are made, and right to work documentation checked.
The successful applicant must then register with the CQC and successfully pass their interview process. The process may take a few months with the bottlenecks being DBS check time and CQC interview schedules. (Marek Matuszczak)
The process I took was to work as a nurse in homes and eventually pursued a Deputy Manager post. Following my role as a Deputy Manager, and learning to manage in my manager's absence, I built confidence and experience until I felt ready to progress higher.
I deputised until an opportunity for a manager's position became available (roughly one year). I interviewed for the post and successfully became the manager of the same home I deputised for. Overall it had taken me around 3 years. Many managers are then offered training with their employers, for example SVQ4 leadership and management courses.
For others, it is their experience that counts as they have been managers for many years. (James Taylor)
Can you successfully transfer to any kind of care home?
I believe it is possible to successfully transfer to any kind of Care Home. The question one must ask, is how hard one is prepared to work to learn and adjust quickly. My first 6 months following my first appointment to a Home Manager were spent mostly at work learning new rules, new legislation, and new policies.
At home I would read books and browse the internet to learn as much as I could about the new environment I was working in. It becomes easier with time. (Marek Matuszczak)
I believe nurse trained managers can transfer to any kind of care home. I have worked in both Residential and Nursing Homes however, I feel only nurse qualified managers should be allowed to manage nursing homes because of the nursing aspects to the job. (James Taylor)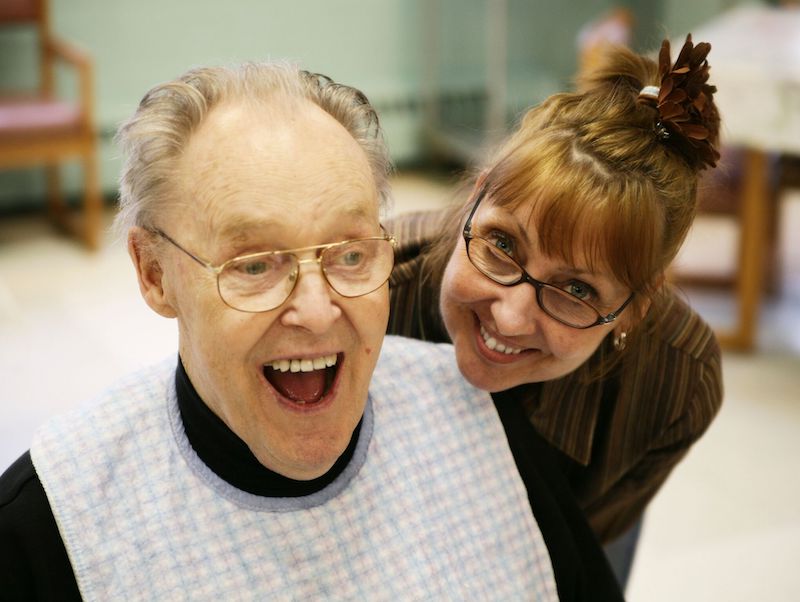 Once you have Home Management experience, are you able to work in any Care Home?
Home management experience is not enough to be able to work in any Care Home. There are many other factors that make a successful Home Manager. Agreeable experience is one of the most important, but the skill, knowledge, attitude and personality also play a very important role.
As I mentioned before, some of the Nursing Home Managers require an additional set of qualifications. This mainly relates to nursing, learning disability, and mental health. (Marek Matuszczak)
In my opinion, regardless of management experience, any manager without nurse training should not manage a nursing specific home. (James Taylor)
How heavily involved are you in the day to day running of the Care Home?
I'm key to the day to day running of the home, as is every other staff member working for me. I partake in handovers, supervise staff members, oversee quality of work on the floor, talk to residents and undertake care and domestic tasks if required. It is not unusual for me to assist residents to hospital appointments, take them to a local newsagent, or take part in organised activity.
I ensure contractors are on schedule with repairs, deliveries are made on time and everyone is on shift on time and ready.
It is not possible to effectively manage the home without a hands-on approach. (Marek Matuszczak)
I am a manager who prefers to be out, walking around, observing and familiarising myself with how the home is operating, and ensuring good care is delivered. (James Taylor)
Is every Care Home the same size, offering the same services?
Not at all. The smallest Care Home would host maybe 5 residents, and the largest can cater for 100+.
The services depend on the needs of the people using them, and are as varied as those people.
There are homes catering for people with learning disabilities, mental health problems, physical disabilities (including brain injuries), Care Homes for the elderly, the frail, people with dementia or requiring nursing care, Care Homes for children - the list seems endless!
There are new developments where the model of care drives towards integration and whole communities are created to enable catering for various needs inclusively. "Villages" with their own shops, bars, bistros, restaurants, fitness facilities, churches and medical centres.
These models are new in the UK, and have been pioneered in other countries such as Denmark, Holland, Canada and Australia. (Marek Matuszczak)
Every home is unique pertaining to size and what they offer, and is dependent on the owner of the company.
Some homes may specialise in certain areas and some are nursing where others are not. (James Taylor)
Can you manage multiple Care Homes at the same time?
It is possible, but it's difficult and depends on there being a reliable person in each home onto which you can allocate some of the managerial duties. I've supported two other homes and found it a gruelling experience, mainly due to a lack of time. (Marek Matuszczak)
Is it possible to 'co-manage' a Care Home?
It is possible. I have a Home Service Manager who directly reports to me. They independently manage the domestic team, kitchen and maintenance of the building including supplies. It requires very effective communication and intersecting skill sets to work efficiently. (Marek Matuszczak)
I personally feel one manager is enough as we all manage differently and may not agree with each other. (James Taylor)
What are the main challenges you face in your role?
Staff recruitment and retention is the biggest challenge in my role. To achieve high quality personalised care, I must ensure selected staff meet the requirements of my residents.
It is very difficult to match people's skills, attitudes, experiences and personalities to create a cohesive and effective Home.
The care sector is very demanding financially, with government funding deteriorating and increasing staff costs. I must make difficult decisions, often having negative impact either on staff or on residents. (Marek Matuszczak)
Increasing liability, documentation, less manager autonomy, care companies becoming more profit driven, lessening focus on the care element and lack of government funding. (James Taylor)
What do you find the most satisfying about your role?
The most satisfying part of my role is seeing the service I lead and manage working as a well-oiled machine, where everyone plays their vital role with dedication and satisfaction.
When people in our care achieve their goals and live happy and fulfilled lives, that is when I feel satisfied and content. That is what motivates me the most. (Marek Matuszczak)
Making a difference to everyone around me and making them happy. (James Taylor)
Jeanette Vaill - RMA qualified Care Home Manager
Home Care jobs and Care Home jobs
Looking for a job in social care?
Next Steps...
Create an account.
We will help you build a CV as part of that process.
This will get you ready to start searching for jobs.