11 December 2018
14 min read
How to qualify for and find a job as a social worker
Social work isn't the type of job you can jump straight into. This post explains the qualifications and experience you need, plus information on CPD.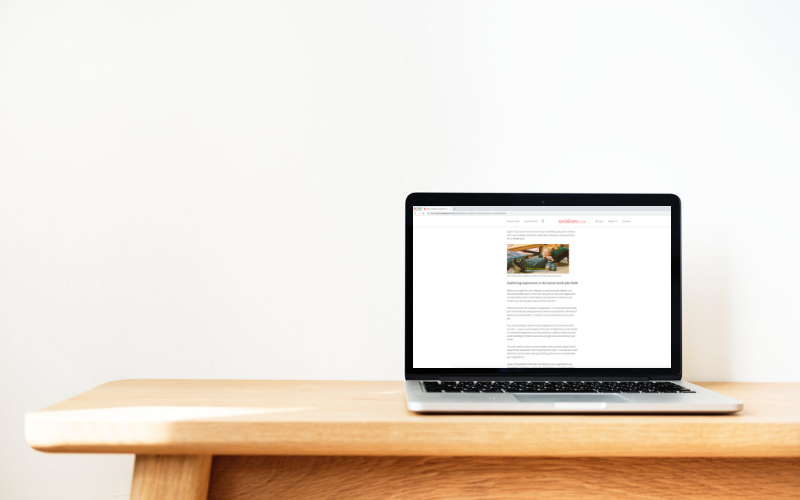 Becoming a social worker is a wonderful thing to do and we applaud you for it. The opportunity to help people find the best path in life available is a truly admirable aim and one that will show you many different worlds.
There are all kinds of ways that social workers can benefit society and the people around them. Perhaps you are interested in working with truant youth to help them see the benefit in schooling or with families that need parenting support.
Other social workers focus on those with learning difficulties or mental health issues to ensure they access the services they need and, most importantly, build a life that reflects their values and interests.
You can find social worker jobs in all kinds of different places too – hospitals, schools, care homes, supported living, family homes and the police station, to name but a few.
So, to be a social worker in the UK, two things are required.
Firstly, a Social Work degree from a recognised university.
You must secure a three-year Bachelor's degree course or use your current degree course to complete a two-year conversion postgraduate course that has been approved by Social Work England.
It's unlikely that you'll find social worker post-graduate courses that aren't approved but do be careful to double-check!
As with any job in the health and social care field, you'll also need to pass background checks via the Disclosure and Barring Service – more known known as the DBS and formerly the CRB.
The other degree option for those candidates wishing to study in the UK is a combined Nursing and Social Work degree, which leads to dual NMC and Social Work England registrations, and would allow you to practice as either a social worker or registered nurse.
Once you've completed your course, your institution will upload your personal details to the NMC's database and send them a declaration of good character and good health on your behalf.
Next, you'll have to pay £120 via your NMC online account and fill in the application - at this point you'll declare any police cautions or criminal offences.
Finally, your application will be reviewed within 2-10 working days. Sometimes the NMC will require more information, but they usually get that from your uni. You can check your progress on your NMC account.
Once this is done, you can download and print your statement of entry. It's as easy as that!
However, this has to be done within 6 months of finishing your course, otherwise the process is a little more complex.
The second thing required is that you must be registered with Social Work England. To do this you can apply through their website.
I don't have a degree yet
If you're in a position to apply for your first degree, then the three-year Bachelor's degree is the route for you.
First, you need 5 GCSEs or the equivalent (such as Scottish Standard Grades, BTECs, NVQs Level 1 and 2 or the 14-19 Diplomas) with English Language and Maths at C or above. You also must have A Levels or the equivalent (Scottish Highers, a Scottish or International Baccalaureate or college courses like NVQs Levels 3 and 4).
To show your capability via A Levels, you'll need at least 2 with grades that add up to 240-280 points (240 could be 2 A's or 3 C's; 280 could be 2 A*'s or 2 B's and a C).
If you have relevant BTECs, 240 points are equivalent to a Diploma with 2 Distinctions or an Extended Diploma with 3 Merits.
Another option available to those without quite enough UCAS points is to start with a lower-level course. HNC courses and CertHE courses can also be considered stepping stones towards getting that full degree. These can be found on the UCAS website too.
However, every course will be slightly different. If you aren't coming down the traditional route of A Levels, email or call the course leader and have a talk with them about just what they want to see from you – you may be pleasantly surprised!
Although there will be certain levels of educational achievement you just have to be able to show your attitude, commitment and experiences will undoubtedly play a big part.
I've already got a degree but it's not in social work
This means you need to take a post-graduate degree course to 'convert' to social work. Fortunately, you don't have to have a first degree in a healthcare related field – it can usually be in any area. However, this changes from university to university so contact them if you are at all unsure. Entrance requirements for these degrees vary a great deal.
Some places want a First or a 2:1, some will consider a 2:2 and others just say they want 'a degree' – It all depends on the university. But a degree is not all you will need to achieve for post-graduate study.
Some universities have extra tests to complete, some will want to interview you and others will want to hear how a minimum number of months of previous experience in the field has shaped your expectations and desire to work in the area.
Again, if you are at all unsure of your suitability, just get in contact with course leader and have a talk about what you have and how far it will get you!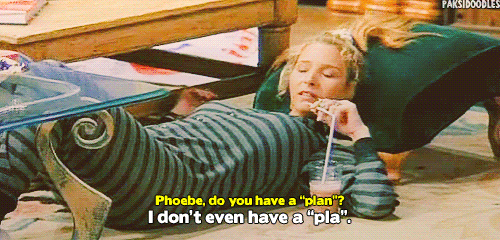 Gathering experience in the social work jobs field
Before you apply for your degree or post-graduate degree, you should probably work in the area. Not just so that your application sounds better and is more likely to succeed but so that you can confirm you do actually enjoy this kind of work.
There's no room for naiveté in social work – it's very hard work that isn't tremendously well-paid and it will be very stressful. All kinds of experience are possible – it doesn't necessarily have to be a paid job.
You must, however, perform this experience for a minimum of 4 months – some courses expect a full year of experience. Even better is a variety of experiences to show that you really do have a broad understanding of what social work and general care provision can entail.
You'd do well to contact course leaders and ask them what kind of experiences would be most impressive for them – it would be a real shame to spend a year doing something that doesn't actually help your application!
Types of experience that will contribute to your application are, essentially, anything in social care. Paid work as a support worker for an independent living service, a care worker in a nursing home, assisting in a special needs class or helping out at a local youth centre or youth program would all be good.
This kind of work demonstrates that you truly appreciate the types of pressures and events facing the people you will help.
Relevant voluntary work can be found at hospitals, charities, community groups, prisons and local voluntary organisations – finding these in the first place can be done online, in your local library, through the Citizens Advice Bureau or local council.
You may have a Volunteering network in your town as well.It is also possible to cite personal experience as relevant. For instance, working as a carer for a family member would give you a tremendously authentic understanding of the kinds of assistance and advocacy that family carers need.
Finally, there's an option for those who just don't have the time or opportunity to change their jobs or take on voluntary work. It is possible to keep a reflective diary where you note down your responses and thoughts regarding topical social care issues and news pieces.
The thrust behind this kind of project is to show your awareness and reflective attitudes towards the core issues affecting society – show what you've learnt from things and how this has developed and changed the way you think about them.
Don't just document what happened; write about how it affected your thought processes. Please note: we can't guarantee that this would be sufficient to get you a degree place so please, please double check with the course leader to see how they feel about reflective diaries.
Your CPD and how it makes you a great choice
You should think about your continuing personal development (CPD). What is it about them that makes them pertinent to the role and how do they tally up with the job description and person specification?
Another excellent move to make here is to talk about the professional development you hope the job will bring. Not in the sense of 'give me this CPD or I walk'; more in the sense of 'I hope this role will allow me to further my A, B, C and D skills....'.
Your future plans for work development
Alongside your CPD, you should think about the following questions:
How do you hope this job will allow you to develop as a worker?
What makes you passionate and why will it be just right for you and your future?
Remember, this must always relate back to what they are aiming to do with the role. If you don't know what they are aiming to do, call them and ask about it.
I am a qualified social worker but I've only just qualified – what about my CPD?
This may seem like a stumper but don't worry – there are alternatives to talking about your CPD.
These are, of course, your degree placements and specific modules and projects from university. Find those that are most closely related and take the tangible experiences which have contributed to your development.
If you really don't have any modules or placements that relate to the role you're applying for and you're struggling to find any hard skills you can talk about, it may not be the right job for you.
By all means, apply but you may need to take a less specialised or more junior role to build up that useful, meaningful experience.
I've been working in social worker jobs for years – what about me?
For our riper job seekers, you need to focus on your professional development – it's your most valuable asset.
In what way have you chosen to develop?
Why are you so passionate about these areas and what specific industry understanding and knowledge do you have because of this?
Demonstrating why you are a unique resource that merits attention should be straight-forward with years of experience under your belt!
Types of CPD in social worker jobs
Once you've secured the job, what can you expect in terms of future continued professional development?
It's a requirement for registration with Social Work England (along with a full year of assessed work if you're in Ireland) so you'll always need to consider this.
New expectations from the Social Work England is that there are no set amount of hours that you have to do and CPD is now defined as anything you learn or develop from.
What is certain is that they will audit 2.5% of social workers in 2014 to see how this system is going.
You'll need to have a continuous and current record of learning activities that clearly benefit the service user and your practice. They also may request a piece of writing with supporting evidence to show how you've met the standards.
If you choose to do traditional CPD, there are all kinds of certificates, HNCs, diplomas and MAs out there.
For instance, Sussex Uni offer courses for new and experienced workers. Things like 'Communication with Children', 'Managing and Leading Change' and 'Research Mindedness' are all possibilities.
A more generic option from Bournemouth university would be their Graduate Certificate in Professional Practice (GCPP).
However you decide to develop, make sure you keep track of it both for you and for the audit!
Usual job paths for social worker jobs
The main social worker jobs out there tend to be found through local authorities; either in their children's services or adult's services.
Others are with the NHS within mental health, some in prisons, some in the community and others in places like schools, the Police, substance abuse, asylum services or youth justice.
It's possible to work for private companies as well, in areas like adoption, fostering or even staffing agencies.
Wherever you choose to apply, you'll start out as a Newly Qualified Social Worker, covering the basics. From here, you'll either continue as a standard social worker or go up to senior social worker.
After doing your time at senior level, options really open up and it all depends on what you are particularly interested in.
One possibility is management – making sure that either happens as it ought to and supporting your colleagues to do their best work and acting as mentor to the new 'uns.
Another option is policy work and academia – once you've a good understanding of how social worker life runs, you can feed back into the system and either train new social workers as lecturer, senior lecturer and course leader or contribute your experiences and ability to reflect via policy development.
If you've found the legal side of things particularly interesting, you might end up as a court adviser to represent and advocate for the vulnerable parties involved in legal cases.
As you spend more and more time in the field, you can move up to even higher positions.
Roles like strategy manager, commissioning manager or head of services are all options after you gathered many years working in the area.
In need of a CV update? Check out how to write a CV as a social worker. Or, if you're feeling unprepared for your interview, here's some interview tips for social workers.
Best of luck!
Next Steps....
Create your account
You should create an account here on Socialcare.co.uk.
We will help you build a CV as part of that process.
This will get you ready to start searching for jobs.
Set up Jobs by email
Once you've created your account, you'll see that you can set up a Job Alert Email.
Choose the sectors that match your career experience, plus your location.
We'll start sending you matching jobs today!
Start browsing jobs
Search for jobs by clicking below.
When you find a job you want to apply for it will take seconds because you have an account created already.