Social Worker, Eduardo, takes a comprehensive look at the job of a Social Worker and offers his own expertise into how to qualify, what the job is actually like, and what makes the role so exciting.
Topics covered in this article
When Did I Decide I Wanted To Be A Social Worker?
First Steps To Becoming A Social Worker
What Qualifications Does A Social Worker Need?
Gaining Social Work Experience
My First Post As A Social Worker
Private Sector vs NHS - Pay and Salary Scales
What Keeps Me Excited About Being A Social Worker?
What Kind Of Person Makes A Good Social Worker?
Key Soft (Personal) Skills For A Social Worker
What Are The Career Opportunities For An Experienced Social Worker?
How Do You Deal With The Emotions Of The Job?
Salary Expectations For A Social Worker
CV And Interview Advice For A Job In Social Work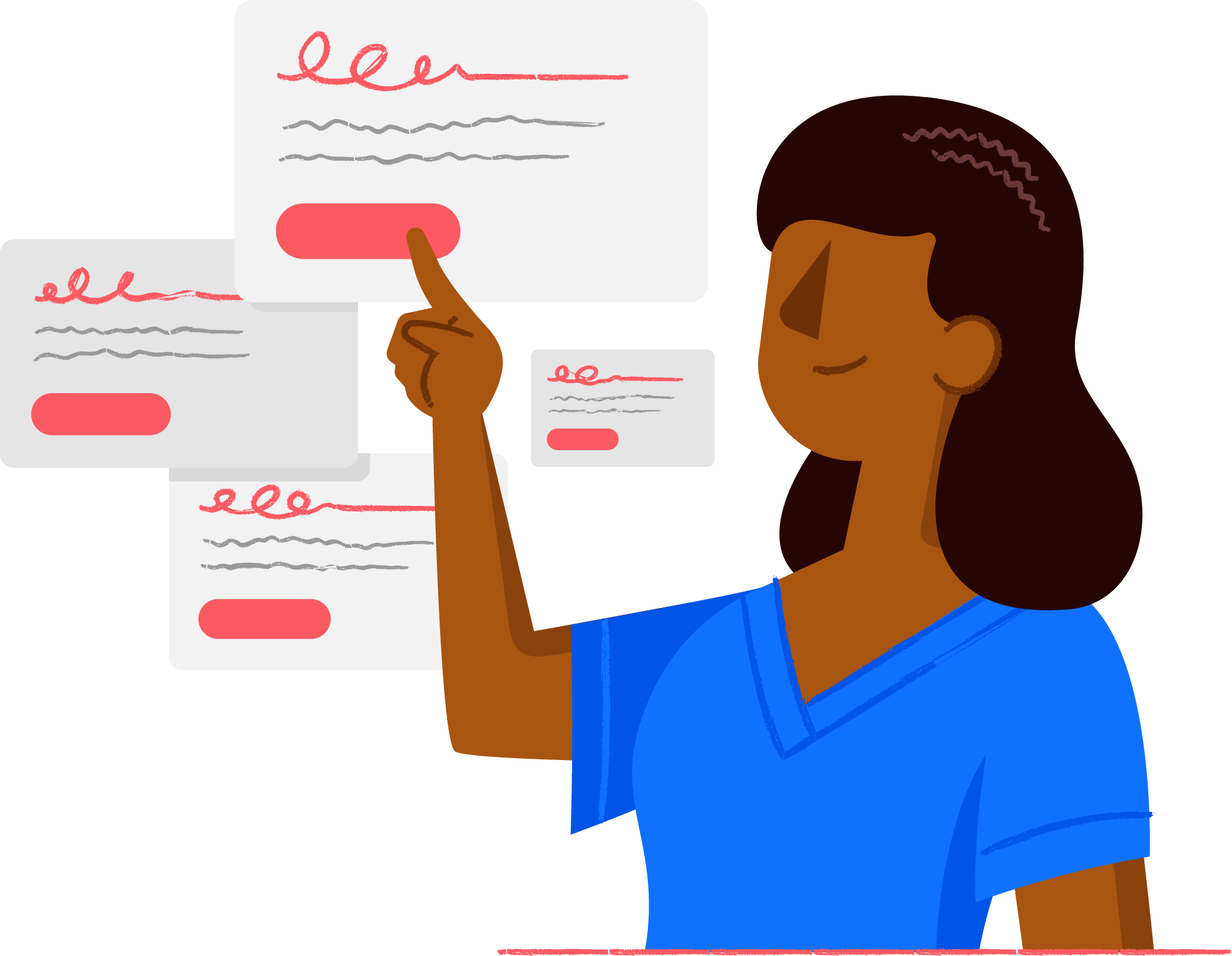 Search Jobs
1000s of jobs for Nurses & Care Professionals. No.1 for UK nursing, care & healthcare jobs.
Search Jobs
When Did I Decide I Wanted To Be A Social Worker?
I am originally from Brazil but I have been in the UK for 18 years now.
I studied Journalism in Brazil, but it was not a professional area that I was particularly drawn to.
I was not sure about what I wanted to do in terms of career, so I decided to come over to the UK on a year break.
It took me some time to conclude that I should become a Professional Social Worker.
First Steps To Becoming A Social Worker
I did not really know what to do in terms of career back then.
I first started looking at my values, for instance:
• Doing something I am good at
• Feeling appreciated
• Making people's lives better
• Hopefully, I would find my calling
I volunteered for a local Hospital and for a local Drug and Alcohol Service (these opportunities started shaping in my mind the kind of career I wanted to follow).
I realised that I quite liked supporting people to live better lives.
I eventually got a job within the Drug and Alcohol Service I was volunteering for.
By that time, I had already working in care homes, hostels (homeless and mental health), with clients with learning disabilities (adults and children) – I felt that I wanted to have a variate of experiences in order to know exactly what I wanted to do in life.
I then became curious about Social Work.
I met a Social Worker who told me more about the profession.
I bought a book by Neil Thompson called "Understanding Social Work".
I found fascinating how complex the profession was, all the theories a Social Worker would need to learn, the ethical dilemmas, etc.
I decided to speak to different Social Workers in order to have different perspectives on the nature of Social Work.
This eventually led me to enroll on the BA in Social Work in 2009.
I loved ideas around Social Justice, Emancipation, Legal duties, Human Rights and so much more - all intertwined with so many ethical dilemmas Social Worker face on the daily basis.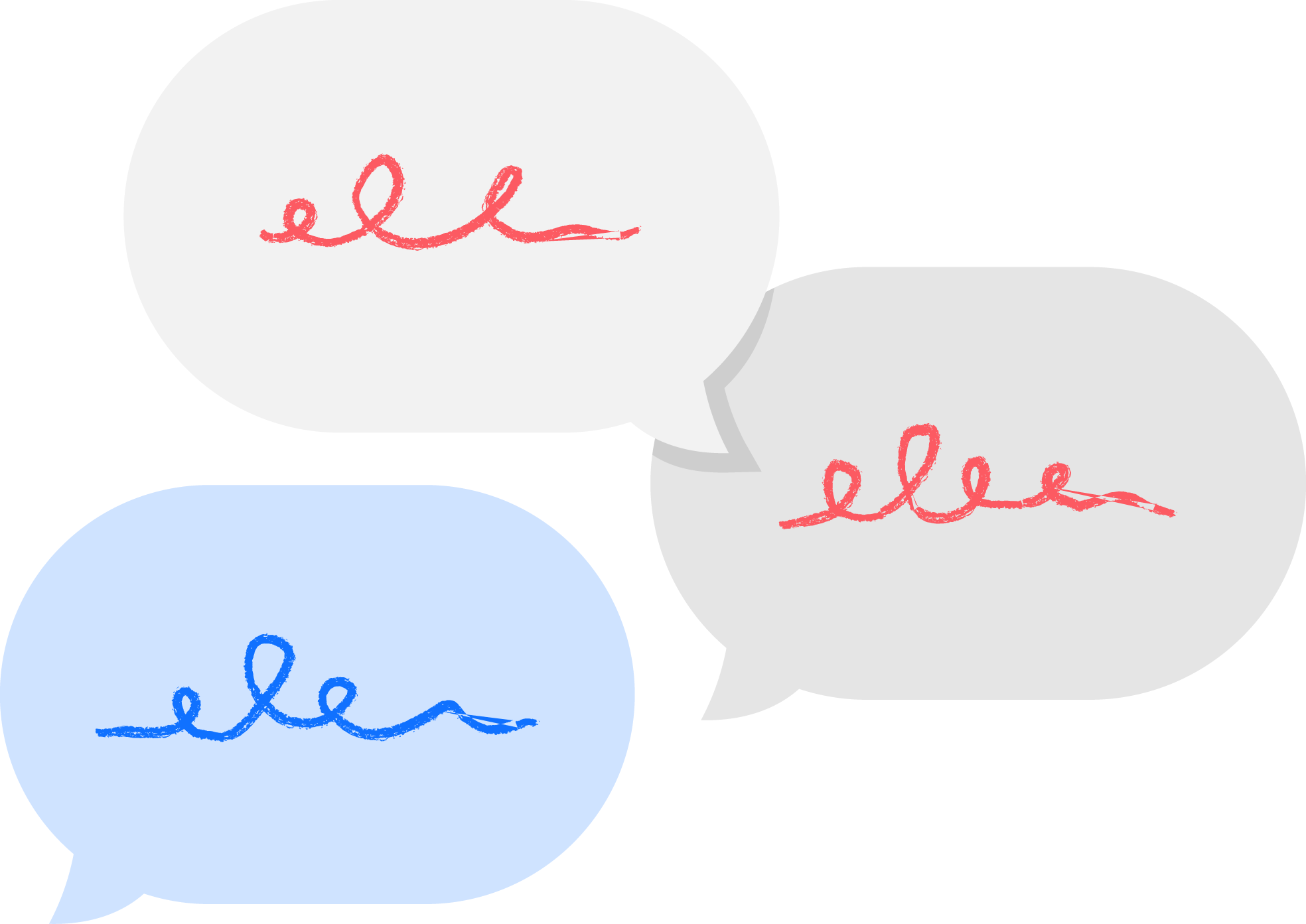 What Do You Think?
Ask questions, comment and like this article below! Share your thoughts, add your opinion in the comments below.
Comment
What Qualifications Does A Social Worker Need?
Qualifications one can take before undertaking a Social Work Degree:
1. Apprenticeship (It is possible to qualify through a Social Work degree apprenticeship – Local Authorities tend to offer this opportunity to their employees sometimes.
In my experience, you would want to have some interest in working in Adult Social Care.
I have seen cases where professionals from other areas of work, which are not linked to Adult Social Care, were granted the opportunity to do Social Work.
My advice is to consult with your Local Authority to find out more about their entry criteria options to apply for any of their Apprenticeship schemes, including salaries, etc., during it).
2. Some of my colleagues decided to undertake NVQ courses in Health & Adult Social Care.
For those who feel a bit "daunting" by the prospect of taking a University Degree head-on, then, it might be an avenue to explore (before undertaking a University Degree).
Contact our local college & check out online courses to see what its available out there.
3. Foundation Degree courses or Access Courses are also options for those who wish to prepare themselves for the academic world.
They provide some academic foundation which should equip the student with academic skills for university level.Professionals Social Work Qualifications (undergraduate and postgraduate):
Bacheralle (BA) – full time 3 years; part-time 4 years (length of course may vary – worth checking it out).
Master's Degree (you would need to have a degree already for this option) – length of courses may vary (2 years might be the maximum time you can do it – but, check it out anyway).
Check the website of the Social Work England, they regulate our profession.
More info about courses, registration, fees, Continuing Professional Development (CPD), etc., can be found on their website – I recommend it a good reading on their Professional Standards of Practice (as well need to follow and demonstrate how we meet them via our CPD portfolio).
I support two of our local universities (University of Brighton & University of Sussex) through the Practitioners who Teach Program.
As part of this program, together with their respective lecturers and other collaborators (i.e. carers, other Social Workers, Lecturers) we interview potential candidates for their Social Work degree courses (undergraduate and postgraduate levels).
We also co-facilitate lecturers with other Lecturers or Social Workers in subjects related to Social Work (I do not mark any of the course work).
Some of the Social Workers develop full lecturers themselves.
Furthermore, when I have availability, I sit on some of their moderation panels in order to assess some of the students course work (i.e. portfolios - the Lecturers would have the final say in relation to pass/fail).
I quite like this aspect of Social Work (the more academic side of it – although, I am not interested in becoming a Lecturer or a Practice Educator (you could have students to support during their placements).
Ask your Supervisor or even your local University to find out if they have something like the Practitioners who Teach Program.
It is a way of giving back to the profession & to support future Social Workers who, one day, might even become your colleagues and friends.
For those who do not have any experience in Health & Adult Social Care then I would recommend volunteering.
I know we are all busy, leading hectic lives BUT, it is a way of getting into the nitty-gritty of such wonderful profession.
If time is an issue, then do some reading on Social Work (books, articles, websites) and related themes (ethics, human growth development, therapeutic models, social themes, etc.).
SCiE has an excellent website whereby you can tap on several topics related to Social Work For those already qualified in Social Work then your Local Authority should advise you on the course(s) available.
Some of them are in-house courses, whereas some others are postgraduate courses.
You might want to check with the Universities how you can take those academic courses.
You would need time off to study, etc.
Always check with your team whether you can take them.
Providing that your team has enough cover, then, why not taking one of the postgraduate courses in Management or Human Rights and Ethics?
Some of the Local Authorities have clear pathways for Social Workers to become Senior Practitioners, Operation Managers, etc.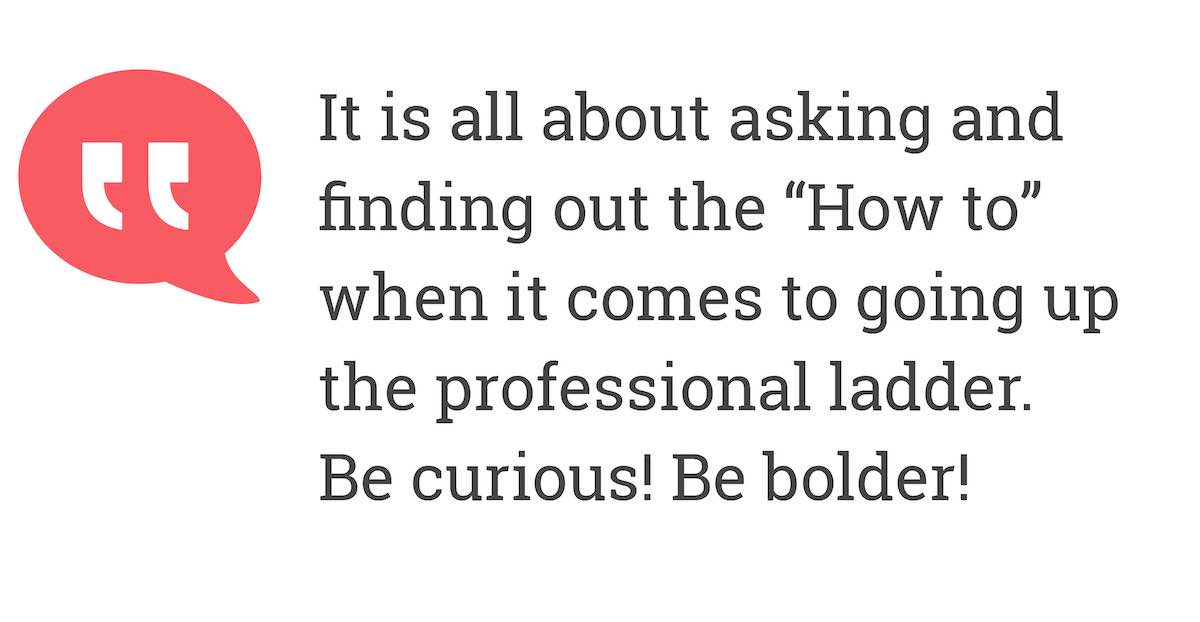 It is all about asking and finding out the "How to" when it comes to going up the professional ladder.
Be curious! Be bolder!
Seek support when needed!
Social Work can be fun too!
Some Social Workers even do Law Degrees.
It is an exciting part of our job to be able to put in practice some of the UK's legislation (Care Act, Mental Health Act, Mental Capacity Act, Human Rights Act, Data Protection Act, among others).
There are other activities Social Workers get involved in too.
For instance, becoming members of unions and supporting them with their day to day stuff.
Helping other organisations to set up Social Work events.
Write articles to magazines, blogs even academic articles.
Get out there to see the opportunities.
Consult your colleagues, email the relevant organisations.
You will find what ticks for you in Social Work.
Gaining Social Work Experience
Before I started the Social Work Degree, I already had some experience working with the most vulnerable clients in our society.
I used those skills I had gained in order to support me during placements as part of the Social Work degree.
I would encourage people to volunteer, read relevant books, speak to carers/clients, take part in online forums – whatever helps you to gain experience to practice Social Work.
The 3 placements I went through were paramount to form me as a Social Worker – as well as the whole Degree, support from colleagues, CPD, etc.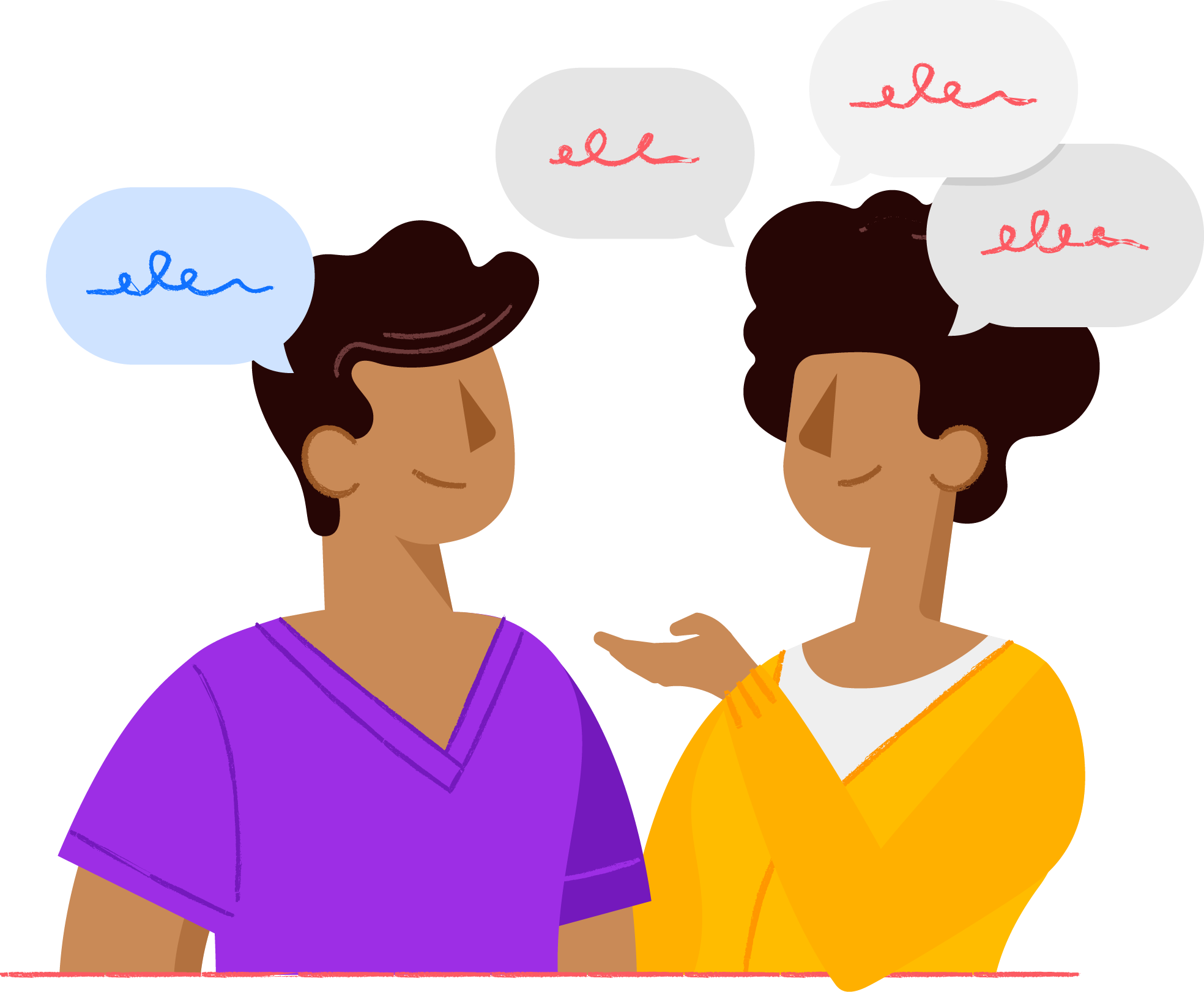 Become A Community Contributor
Share your story to help and inspire others. Write or create a video about your job or your opinions!
Contribute
My First Post As A Social Worker
My first post as a Social Worker was for a local Drug and Alcohol Service as part of a Local Authority – in 2014.
From then on, I worked for the Older People's Mental Health Team, a Homeless Hostel and now for a Hospital Social Work Team Down South (for over 2 yrs now).
Before it, I had worked as a Hostel Worker with clients with enduring mental health issues, homelessness, criminal justice system & drugs and alcohol – clients with multi-complex needs.
It felt amazing to be able to start working as Social Worker after a year of my graduation.
I started as an ASYE Social Work Student.
The assessed and supported year in employment (ASYE) is a program that gives newly qualified social workers extra support during their first year of employment.
The program aims to develop their skills, knowledge and professional confidence – have a look at the Gov.uk website for more.
It was an easy way into Social Work. If felt much like the last year in University (placement and course work – a familiar ground already).
I received so much support from my colleagues during that time.
I had a protected case load (a heaven!), a well-structured system of learning Social Work (theory and practice) & plenty of time to put together my portfolio.
It was a gratifying experience.
I remember to this day my first Care Act Assessment.
Applying in practice law and everything I had learnt at University was like a dream coming through.
There were difficult moments, of course.
However, I have learnt to seek support & to look at different ways of growing as a Social Worker (eventually, you grow as a person – Social Work can do that too!).
What To Expect From Your Job
Social Work is a busy job.
Expect to have to manage all the forces that involve Social Work:
Case allocations, pressures from Managers to close cases, funding issues, crisis, ethical dilemmas, lack of communication between all of the parties involved, keep updated with training, CPD and relevant theories, among other pressures
Most importantly, look after yourself so this way you can remain fit to practice Social Work (use supervision, colleagues, books/articles, whatever you find it can help you to manage your career).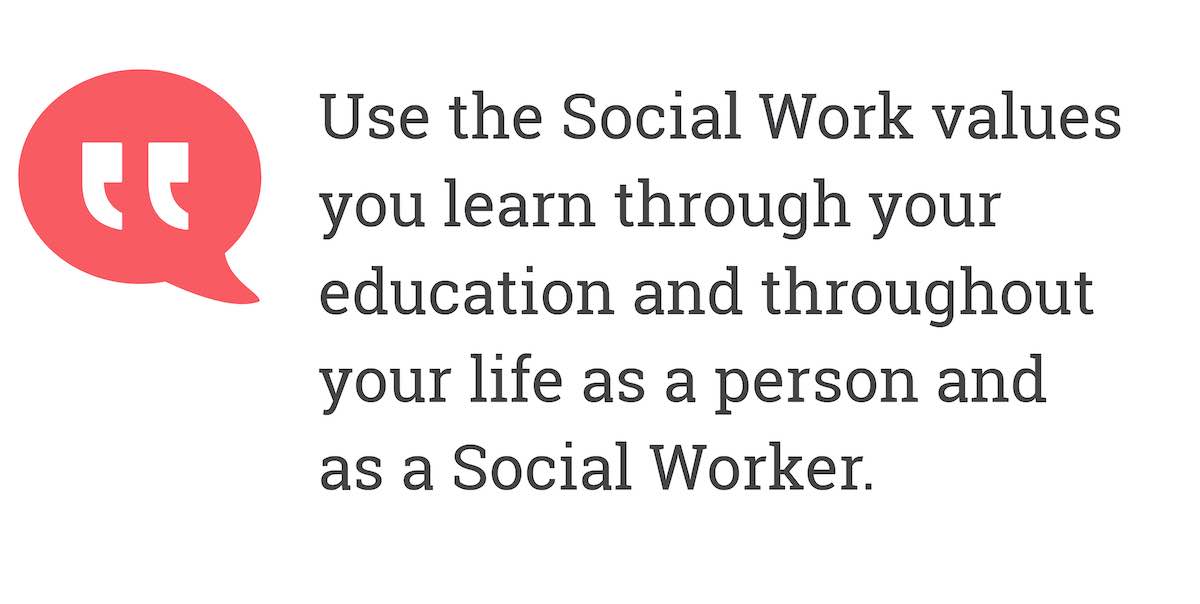 Use the Social Work values you learn through your education and throughout your life as a person and as a Social Worker.
They are an invaluable part of who we are as Social Workers.
Look them up as they are an important part of Social Work.
Different authors use different Social Work values, but you will notice that there is some commonality among them:
Social Justice, Empathy, Emancipation, Integrity, Equality, Worth, and Dignity, etc.
Leave work at work!
It might take some time to learn this skill, but it is worthwhile practicing it.
Resilience also increases which is so important to us all.
I normally seek supervision or talk to colleagues when I have difficult cases.
I would not want to continue to feel stressed out at home.
Look after yourself!
Be kind and honest in relation to your feelings and emotions when managing complex cases.
Step back and reflect.
As one of my clients used to say:
Stop and think! Stop again and again you stop to think! Then you breathe in. Think again! Breathe out! Make a cuppa and come back.
If it is still not "feeling right" then "be bigger!" and ask for help! – a wonderful piece of advice.
Private Sector vs NHS - Pay and Salary Scales
I work for a Local Authority.
We have a pay scale progression.
Every Local Authority has different policies/procedures in relation to pay and salary scales.
Consult with them about their salaries, benefits, and career progression.
Although, I work for the Hospital Team, I work alongside colleagues from NHS (some of them are Social Workers).
Again, you would have to consult the job spec to find out more about pay, salary scales, holidays, benefits.
The private sector (agency Social Workers) tends to pay better but there may be benefits that are not included as part of their contract (i.e. no pension, short-term employment contract only).
What Keeps Me Excited About Being A Social Worker?
Supporting people, applying theory to practice, challenge social inequalities, working "with" my clients/significant others and not "over" them, trying to make their lives better (balance between rights, protection and freedoms), learning new skills and having the opportunity to put them in practice (i.e. how to support clients during the covid-19 period – very challenging but rewarding).
What Kind Of Person Makes A Good Social Worker?
Caring, curious, empathetic, a professional that goes the extra mile for their clients/significant others without losing sight of their role and limitations, realistic (do not make promises) but kind and gentle.
Knowledgeable but humble to continue to learn.Flexible and good at negotiating dilemmas.
Critically reflect on practice, look for gaps in learning, work in partnership with others, good at conducting risk assessments and take decisions that support the clients' outcome, keep clients safe and work together with agencies and families to ensure that abuse is decreased – increase autonomy, independency and sense of agency.
Key Soft (Personal) Skills For A Social Worker
• Active Listening
• Emotional Intelligence
• Organisation/Systematic
• Critical Thinking
• Tolerance
• Setting Boundaries
• Empathy
• Communication
• Inner Strength
What Are The Career Opportunities For An Experienced Social Worker?
• Senior Practitioner
• Practice Educator
• Management (Operations Manager, General Manager)
• Teaching (Lecturer)
• Approved Mental Health Professionals
• DoLS Assessors
• You may even find a job with the Care Quality Commission (Assessor) or Home Care Agencies or even Prison – it all depends on the kind of experiences those jobs would ask.
How Do You Deal With The Emotions Of The Job?
Step back and reflect on your practice.
Seek support from colleagues, supervision, literature even the Union.
Use different theoretical models to support you to reflect upon your emotions (i.e. Gibb's Reflective Cycle).
Salary Expectations For A Social Worker
I find always helpful to read the job spec then ask questions about salaries before or even during the interview process.
Just be clear about how each Agency manage their salary progression.
Social Workers earn relatively well (compared to other roles within Adult or Children Social Care).
CV And Interview Advice For A Job In Social Work
Keep your cv succinct, easy to read – there are plenty of information online about how Social Workers can write up their CV's.
My advice is that try to meet the job spec requirements but given them clear examples of cases or situations where you applied your skills (i.e. case management, law, theories, negotiated difficult outcomes, court experiences, etc.).
I find quite important for Social Workers to link theory to practice when filling out application forms for jobs.
As well as giving realistic examples so the reader can see that they have the necessary experience to perform in a Social Work role.
Be calm, plan!
I like having a piece of a paper and a pen so I can write the questions the interviewers are asking me.
I ask them to give me some time so I can formulate the answers.
This has helped me immensely to structure better answers and be more concise and persuasive.
It also helps me to organise my answers in a much more structured manner (i.e. linking theory to practice, giving realistic examples).
Let me know in the comments your thoughts on becoming a Social Worker and what I've said about my journey - let's chat there!
Oh, and please Like this article to let me know you enjoyed it - thank you!