Refine Jobs
Sector
Saved Jobs
Other searches you might be interested in
Manchester, Greater Manchester, England
£ 18 Per hourPermanentPosted 16th October 2019
Unit Manager Medicall Recruitment are currently recruiting for a service based in the Manchester area. We are recruiting for a Unit Manager to join this service. This is a large service, with an excellent reputation that provides nursing and residential care for elderly residents and also provides support for individuals with dementia and physical ...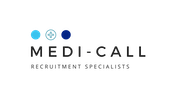 Get
Unit manager jobs

by email
Launceston, Cornwall, England
£ 23 Per yearBankPosted 28th September 2019
Unit Manager Launceston £21,000-£23,000 On behalf of a well respected, private care organisation I am looking for an experienced Support Worker/Team Lead/Unit Manager/Deputy Manager to join their excellent management team in Launceston as a Unit Manager. As Unit Manager you will be overseeing a 10 bed dementia and end of life residential unit. You will have full responsibility of the unit, manage a team of support staff, ensure compliance, oversee ...