Sunderland, Tyne and Wear, England
£ 12.35 - 12.35 Per hourTemporaryPosted 29th November 2019
Seven Social Care are looking for a number of temporary Child and Family Workers to work with Sunderland City Council. These positions are initially for a period of 4 months and is paying £12.35 per hour via an umbrella company. The role: To support social workers who have case responsibility for children who are subject to Child Protection Plans ( ...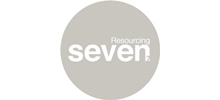 Get
Social worker jobs

in

North East

by email
Newcastle Upon Tyne, Tyne and Wear, England
£ 146 - 146 Per weekContractPosted 19th November 2019
Seven Social Care are looking for Childrens Social Worker to work in the Childrens Fieldwork Team. This contract is initially for 12 months and they are paying £146 a day via umbrella company(based on 4 years experience). The role: We are looking for experienced social workers to hold a caseload of children in providing an effective, evidence based ...