Aylesbury, Buckinghamshire, England
£ 11.24 - 11.24 Per hourTemporaryPosted 16th January 2020
Seven Social Care are looking for a temporary Housing Officer in the Aylesbury area. The contract is initially for 3 months, with a possible extension. They are paying an excellent rate of £11.24 p/h paid via umbrella. The role: Require a housing office for up to 37.5 hrs a week Monday to Friday. You will be required to attend sign ups in 6 retirem ...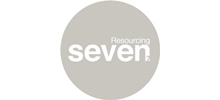 Get
Temporary Community care jobs

in

South East

by email
Ashford, Kent, England
£ 11.24 - 11.24 Per hourTemporaryPosted 2nd January 2020
Seven Social Care are looking for a Temporary Journey Coach based in the Ashford Area. This position is initially until November 2020 and the pay rate is £11.24 an hour paid via umbrella company. The role: The Journey Coach is responsible for the delivery of individual, positive outcome focused support packages to clients of Riverside's supported s ...