Maidenhead, Berkshire, England
£ 10.75 - 11 Per hourTemporaryPosted 10th October 2019
Seven Social Care are looking for a temporary Admin Assistant to work with Windsor and Maidenheads Strategy and Commissioning Service. This role is initially available for a period of around 3 months and will be paying £10.75 per hour via an umbrella company. The role: As an Admin Assistant you will offer general admin support to members of the Str ...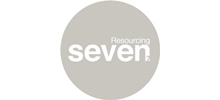 Get
Temporary Community care jobs

by email
London, Greater London, England
£ 14.32 - 14.32 Per hourTemporaryPosted 10th October 2019
Seven Social Care are looking for a Senior Client Services Manager for Phoenix House Menal Health Service based in London. The contract is initially until the end of May 2020 and the pay rate is £14.32. The role: Your duties would To lead a committed and motivated team/s delivering efficient, high quality, cost effective, client centred services in ...