Newport, Isle of Wight, England
PermanentPosted 16th August 2019
You can help to make a difference!Prisons are one of the most challenging, yet rewarding places for healthcare professionals to work - if you're looking for a role where you can develop your existing skills and learn something new every day, then this is the place to be.As a healthcare provider, we recognise the fact that prisoners are a socially e ...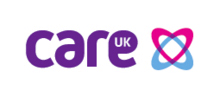 Get
Admin - Sales - Clerical Social services jobs

by email
Gloucester, Gloucestershire, England
£ 13.64 - 13.64 Per hourTemporaryPosted 23rd July 2019
Seven Social Care are looking for a temporary Recruitment and Retention Coordinator to work with Gloucestershire County Council's Adult Social Care Team in Gloucester. This contract is available until November 2019 and will be paying an hourly rate of £13.64 via an umbrella company. The role: We are looking for a person with a high level of experie ...