Refine Jobs
Saved Jobs
Other searches you might be interested in
Oxford, Oxfordshire, England
£ 25000 - 35000 Per yearPermanentPosted 11th June 2018
Role: Domiciliary Care Manager / Care Co-ordinatorLocation: Oxford, OxfordshireSalary: circa £30k-£35k I am currently recruiting for a Domiciliary Manager / Care Manager to oversee a domiciliary care branch based in the Oxford area. My client provides domiciliary care and support to a range of people, predominantly the elderly and to people with dementia. You must have gained experience in domicili ...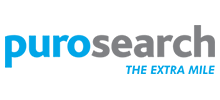 Get
Domiciliary care manager jobs

by email
Bedford, Bedfordshire, England
£ 28000 - 40000 Per yearPermanentPosted 2nd June 2018
Registered Domiciliary Care Manager £28,000 - £40,000 plus benefits Better Healthcare are looking for an experienced, ambitious Domiciliary Care Manager for our busy Bedford branch. We will offer you the opportunity to study for RMA 5 and will offer full support and training to develop your career as a manager. As an organisation, Bette ...