Refine Jobs
Saved Jobs
Other searches you might be interested in
Chesterfield, Derbyshire, England
£ 28000 - 28000 Per yearPermanentPosted 15th February 2019
£28,000 per annum | 40 hrs | Management | My client is currently looking to recruit a Residential Home Manager to join and lead their elderly care home in the Chesterfield area. Details of this Residential Home Manager (RMA/NVQ4/Dip5) vacancy: • 40 hours per week on a permanent contract • A competitive annual salary of £28,000 As Residential Home Manager (RMA/NVQ4/ ...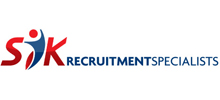 Potters Bar, Hertfordshire, England
£ 11 - 11 Per hourPermanentPosted 11th January 2019
£11 per hour | 42 hours | Nights Only | Residential Home | "Good" CQC | A Residential Home in Potters Bar, Hertfordshire currently has a vacancy for an experienced Night Manager to join their senior team. Details of this Night Manager NVQ4/RMA/NVQ3/Diploma Level 5 position are as follows: • Full time hours of 42 per week on permanent nights • One week 3 nights, one week 4 nights wi ...