Refine Jobs
Saved Jobs
Other searches you might be interested in
Merseyside, England
£ 34000 - 38000 Per yearContractPosted 5th April 2019
Registered Manager, Children's Home Stoke-on-Trent Up to £38000 Our client are currently looking for a manager to take over an already established Home in the Hampshire Area. As the Home Manager for this medium sized service for Children and Young People with Social, Emotional, Behaviour Difficulties you will be leading, inspiring and mentoring you ...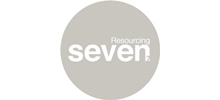 Get
Registered manager jobs

by email
Barnstaple, Devon, England
£ 45000 - 50000 Per yearPermanentPosted 2nd April 2019
REGISTERED MANAGER UPTO £ 45-50 K FOR SMALL - 30 BEDS- PERFECTLY FORMED ELDERLY / DEMENTIA NURSING HOME Small Perfectly Formed Nursing & Residential Home that has recently gone through a change in owner and is looking for a new Chapter . This a home with a fantastic owner who already has a Oustanding -CQC-Unit and wants to turn this home they h ...