Kegworth, Derby, Leicestershire, England
£ 9.50 - 11 Per hourPermanentPosted 12th May 2020
Support Worker - Mental Health and Elderly Care Centre (Senior and Team Leader post also available) Kegworth, Derby £9.50 - £11 per hour dependent on experience We are working with an established healthcare provider to help them find Support Workers to work in a Locked Rehabilitation hospital for adults with acute mental illness. The hospital offer ...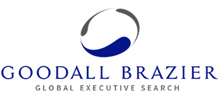 Kegworth, Derby, Leicestershire, England
£ 11 - 11 Per hourPermanentPosted 12th May 2020
Team Leader - Acute Mental Health Kegworth, Derby £11 per hour Full Time We are currently recruiting for Team Leader with previous experience working with adults with Mental Illness who is able to lead on shifts, supervise staff and rotas and provide support to our residents living at the service. The service is a Locked Rehabilitation Hospital for ...