Newcastle, Staffordshire, England
£ 35 Per yearBankPosted 31st May 2019
Residential Home Manager North Newcastle £34,000-£35,000 + Home Manager Bonus Scheme J46638 Purosearch has an exciting opportunity in the North East; we are looking for an experienced Residential Home Manager to join a leading care provider and to join a well established and caring team at a delightful home in Newcastle. This is a medium service which has a good CQC rating in all areas. The service provides residential care for the elderly and thos ...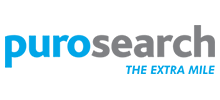 Get
Residential home manager jobs

in

West Midlands

by email
Newcastle, Staffordshire, England
£ 35 Per yearBankPosted 29th May 2019
Care Home Manager £35,000 + Home Manager bonus scheme Newcastle J46513 Are you looking for a new management opportunity in the Newcastle area? Are you an experienced Care Home Manager with a passion for the elderly? Purosearch are working with a fantastic North East based care provider who are looking for a Home Manager for their medium sized Residential Care Home located North of Newcastle City Ce ...