Leicester, Leicestershire, England
£ 0 - 42000 Per yearPermanentPosted 19th February 2020
Role: CQC Registered Hospital ManagerLocation: LeciesterSalary Circa: £42,000 per annumHours: 37.5 hours per weekService: Ophthalmology ClinicA leading Ophthalmology Clinic located in Leicester are looking for an experienced Hospital Manager to take on the successful running of this specialist cataracts clinic. The clinic is part of a leading provi ...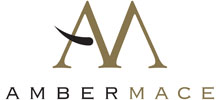 Get
Newly qualified Home manager jobs

by email
Thetford, Norfolk, England
£ 20000 - 28000 Per yearPermanentPosted 3rd February 2020
Have you experience in Adult Care? Interested in a job where you can train others? Parkhouse Bell are the dedicated recruitment partner to Connect2Care, a leading, national specialist training and apprenticeship provider. in the Care sector. Together, we are expanding their Norfolk and Suffolk team and recruiting for a number of Care Trainer positi ...