Nottingham, Nottinghamshire, England
£ 9.5 - 10 Per hourPermanentPosted 13th June 2019
Care Home TrainerNottingham£10.00 per hour - 27.5 hoursJ46914Purosearch are looking for calm, resourceful and energetic individual who is motivated, hardworking and keen to join a friendly team based in the Nottingham Area. We have an exciting opportunity for a Care Home Trainer; we are looking for somebody to deliver company inductions, update training and specialist training sess ...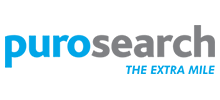 Get
Care home manager jobs

in

East Midlands

by email
Nottinghamshire, England
£ 45000 - 50000 Per yearPermanentPosted 31st May 2019
Peripatetic Home Manager - Care Homes Older People / Dementia East Midlands / West Midlands £45,000 to £50,000 + Car Allowance + Benefits Are you an exceptional Home Manager, with multi-site trouble-shooting experience within the East and West Midlands? If so I have the perfect Peripatetic Home Manager role available. One of TTM's favoured customers has an opening for Peripatetic ...