Rhyl, Denbighshire (Sir Ddinbych), Wales
£ 9 - 12 Per hourContractPosted 6th August 2019
Sugarman Health are looking for a Care Team Leader to work in a 40 Bed Care home in Rhyl.As a Care Team Leader , your role will be to support healthcare teams within the Care Home in Rhyl, in implementing and carrying out an agreed care plan for clients.As a member of a multidisciplinary team, proactively work to deliver effective care and undertake tasks that have been assigned within the care env ...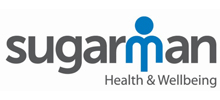 Get
Contract Deputy home manager jobs

by email
St Neots, Cambridgeshire, England
£ 8.70 - 9.70 Per hourContractPosted 5th August 2019
Are you a Healthcare Assistant looking to take on extra shifts or are you thinking about a career in care? Our Bank Healthcare Assistant role could be the job for you!Our Bank shifts can offer you flexible working, you pick and choose which shifts you work.As a Bank Healthcare Assistant you will become part of our friendly multi-disciplinary team. You will be responsible for the de ...