Walmer, Deal, Kent, England
£ 30,750 - 38,000 Per yearPermanentPosted 20th May 2020
Job Description We are looking for a child focused, enthusiastic and passionate manager to run an existing children's home in Walmer, Kent . Purpose of Job: To lead and develop a staff team to deliver a high standard of child focused care focusing on the individual needs and promoting positive outcomes for each child/Young Person we care for. We ta ...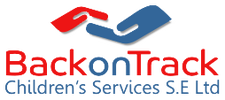 Walmer, Deal, Kent, England
£ 38,000 - 42,000 Per yearPermanentPosted 20th May 2020
Job Description We are looking for an experienced person to undergo a 'fit persons' interview with Ofsted (if required) and be Registered as the 'Responsible Individual' for all designated Homes and act on behalf of the organisation to ensure that the Homes meet relevant requirements set out in legislation. We currently have two homes operational, ...