Slough

,

Berkshire

,

England
Pay

£ 18500 - 20300 Per year
Job level

Qualified (non-manager)
Job Description
Job Description: Senior Support Assistant
Responsible To: Service Manager/Team Leader or other Manager as designated by the company.
This is a really important role within the business operation, supporting management to ensure the operation runs smoothly and the right level of support can be provided at each of the supported living units within the area. You will be required to work flexibly to support your colleagues with a range of tasks designed to support the service users and enhance their quality of supported living. This role would particularly suit someone who is experienced in supported living and would like to prepare themselves to step up into a management role.
Summary of Benefits: Annual salary up to £20,300 depending on experience
28 days annual leave
Company Pension Scheme
Mileage paid for business use
Car business insurance paid
Specific Duties: The SA will be specifically responsible for:
Supporting the Manager, Team Leader and Senior Staff in day to day operations of supported housing unit(s)
Maximisation of SU interests by liaising with internal and external stakeholders; and implementation of each SUs support plan
Safeguarding the rights and dignity of each SU
Fostering of a positive environment in which SUs are actively engaged
Conducting daily assessment of SUs mental and physical state; updating associated records and informing management
Supporting SUs to build their confidence, self-esteem and their ability to manage their mental health symptoms
Personal delivery of physical and mental support to SUs
Promoting SUs health and assist in their accurate medication
Promoting SUs hygiene and personal presentation
Supporting SUs with developing social skills and future independent living
Supporting SUs with their daily living skills and domestic chores
Supporting SUs with scheduling and attending appointments and day time activities
Supporting SUs to use public transport
Encouraging and motivating SUs into employment, voluntary work and/or education
Maintaining the cleanliness, quality, security and safety of each home and individual service user accommodation
Accurate and timely update of SUs and house records
Conducting regular two-way communication with SUs and management
Key Work with designated SUs; and delivery of specific support as outlined in their support plans
Successfully achieving the individual objectives set by the company
Enhancing current operations through continuous improvement
Generic Duties: In addition to specific responsibilities, the SA will also be responsible for ensuring:
the maintenance of confidentiality of all information unless otherwise permitted by management
full compliance with company's vision, values, policies and procedures
compliance with legislation and GSCC Code of Conduct as reflected in company procedures
undergo training and professional development as directed by the company
work in a manner that promotes team work and a collegial environment
active and positive promotion of the company's image and brand
Qualifications: The following qualification, skills and experience are required for this role:
Preference for NVQ Level 2 or equivalent in Health and Social Care with a minimum of two years experience of care-working within a supported living environment.
Strong living skills that can be transferred to service users i.e. all daily living skills etc.
Experience of supporting SU's with Mental Health
Competence in the use of Microsoft Office and Internet applications
Strong English spoken, listening and written communication skills
Full driving licence desirable and use of own car to transport Service Users
Please apply now for immediate consideration, and to secure an excellent opportunity which offers great scope for development and career progression.
This job was posted to
Care assistant

in Slough, Berkshire, England
Recommended Similar Jobs
Kildare, Kildare, Ireland
Permanent
Posted 3rd May 2018
Full timePermanentPosted 3rd May 2018Closes 31st October 2018Ref JO-1711-364004_32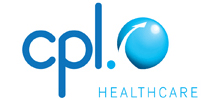 Cpl Healthcare, in partnership with their client who run private, established and state of the art Nursing Homes in Kildare are imm...