Multi-Site Deputy Care Home Manager
Scunthorpe

,

Lincolnshire

,

England
Pay

£ 23000 - 23000 Per year
Job Description
Position: Multi Site Deputy Manager
Salary: Up to £23K
Area: Lincolnshire
Sector: Older People Services

An exciting opportunity has arisen for an experienced and self-motivated Deputy Manager looking to take their career to the next level. My client is looking for a deputy manager to fill a multi-site deputy manager role covering 2 care homes in Lincolnshire.

The homes are situated just half a mile away from each other and both currently have a good CQC reports across the board!

The care homes provide exceptional nursing and residential care to elderly residents, some of whom are living with Dementia. The homes belong to an excellent care home organisation that pride themselves on providing exceptional person-centred care. Your role as the Deputy Manager will be to oversee the operational and care management of the 2 homes as well as supporting the registered home managers. This role will be based within care homes catering for the elderly and some with the diagnosis of dementia.

As deputy manager, you will be dedicated to providing support and ensuring that the homes are providing the highest standards of care. Your duties will include:
• To supervise and support staff in the delivery of the service provision
• To act as a positive role model, to provide effective supervision and guidance to other team members, contributing to their performance and professional development.
• To support people who use the service in achieving their outcomes in the way that they choose.
• To act in accordance with all policies, procedures and any other advice and instructions implemented by the company.
• To complete daily administration including updating person centred support and care plans and completing accurate daily notes.
• To develop and maintain professional relationships whilst developing a good understanding with the people who use the service, their family, colleagues, visitors and any other stakeholders.

Skills/ Qualifications:
• Experience with elderly/dementia patients
• NVQ Level 3 +
• Over 2 years Deputy/Management experience within the healthcare sector
• Proven track record of successful management.
• Dynamic & Enthusiastic
• In-depth knowledge of CQC guidelines and regulations
• Great written and verbal skills
• Have a positive attitude towards improving Standards of Care.
• Possess good, strong leadership skills and works well as part of a team.

In return, my client is able to offer an excellent salary of up to £23K amongst additional employee benefits!

If you are interested in applying for this fantastic opportunity, or for more information, then please do not hesitate to get in touch with Georgi at Amber Mace on Apply.

This job was posted to
Home manager

in Scunthorpe, Lincolnshire, England
Recommended Similar Jobs
Prestwick, South Ayrshire, Scotland
£ 40000 - 40000 Per year
Permanent
Posted 4th May 2018
£ 40000 - 40000 Per yearFull timePermanentPosted 4th May 2018Closes 4th June 2018Ref SCPD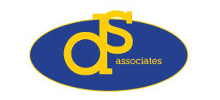 Our Client is a leading not for profit provider of care homes, offering high quality care services for the elderly, including resid...
Aberdeen, Aberdeen City, Scotland
£ 40000 - 44000 Per year
Permanent
Posted 3rd May 2018
£ 40000 - 44000 Per yearFull timePermanentPosted 3rd May 2018Closes 3rd June 2018Ref chm/jm/ab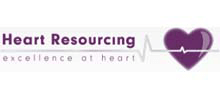 My client operates a small number of Care Homes across Scotland, and has a genuine interest in providing the very best care to elde...