Social Worker, Fostering assessments North East
Cavan, Monaghan, Louth, Meath
Job level

Qualified (non-manager)
Job Description
Social Workers - Fostering assessments, North east


Social Workers with Fostering assessment experience required for part-time / sessional work to undertake a number of fostering assessments across the North East of Ireland - Cavan / Monaghan, Louth/Meath.
Working as part of a team, the Social Workers will undertake Fostering assessments on behalf of Tusla, Child and Family Agency.
These roles will offer flexibility on working times and location as well as supervision, staged payments and mileage and expenses at public sector rates


The Candidate:
A recognised qualification as a Social Worker with CORU registration
At least 2-3 years experience as a Social Worker with a significant amount in fostering
Experience of working with Foster Carers
Experience of assessment of Foster Carers
Good knowledge of legislation within the area
Permission to work in Ireland
Professional approach to work
Flexibility in work practice
Access to a car and full drivers licence



For further information, please forward your CV to brian.murray@cplhealthcare.com or call Brian in confidence on 01 482 5352
CPL Healthcare

- 46 jobs
https://www.socialcare.co.uk/jobs/care/cpl-healthcare/
https://www.socialcare.co.uk/Images/Default/recruiters/Thumbnail/a3644d66-bff9-465d-ae77-f7eacc3974b2131236000463593061.png
This job was posted to
Community care, Social worker, Support worker

in Cavan, Monaghan, Louth, Meath
Recommended Similar Jobs
€ 21.41 - 31.12 Per hourFull timeBankDrogheda & Dundalk, Louth, Ireland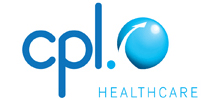 Social Worker – CAMHS, Co. LouthSocial Worker required for locum role covering the North Co. Louth area.Working as part...