Higher Clerical Assistant
Cardiff

,

Cardiff (Caerdydd)

,

Wales




CF10 4UW
Seven Healthcare
£ 12.51 - 12.51 Per hour
Full time
Pay

£ 12.51 - 12.51 Per hour
Job level

Admin - Sales - Clerical
Job Description
Seven Resourcing are looking for a temporary Higher Clerical Assistant to work with the Adult Social Care Team in Cardiff. This position is initially for a period of 3 months and involves working 27 hours (4 days) per week. The hourly rate is £12.51 per hour (paid to you via an umbrella company).
Key Responsibilities:
To assist in providing a reception service to callers both in person and by telephone, including message taking and distribution.
To provide a word processing/typing service
Assist in providing admin support to the Social Work Teams based in the North Locality, and the Personal Adviser Service.
Assist in the operation of petty cash and suspense accounts
Assist in ordering goods and services, processing invoices and maintaining budgetary control records, including the management of Purchasing Cards.
Assist in collection, recording and banking of monies/cheques.
Assist in maintaining efficient financial record systems.
Provide reporting information as required.
Maintain a computerised client record system process referrals, changes, closures etc transfer cases archiving of cases provide caseload printouts file management
Open, distribute and dispatch mail
Maintain stationery and office supplies
Compile and maintain effective filing systems
Provide statistical information as required
To provide cover where necessary, this may mean working from other bases
Be aware of and comply with policies and procedures relating to child protection, health, safety and security, confidentiality and data protection, reporting all concerns to an appropriate person.
Applicant Requirements:
* Qualifications: N/A.
* Experience: 2+ years working within a similar role.
* Compliance: References covering the last 2 years and proof of right to work in the UK.
* Travel: Clean UK driving license with the ability to commute to and from work independently.
* Hours: 27 hours p/w.
Working with Seven Social Care:
We have been helping social care professionals find exciting new roles for almost a decade, so we know exactly where to look when it comes to sourcing the best opportunities. We operate across the UK, and, with over 300 five-star reviews, multiple awards and amazing relationships with the biggest employers in UK social care, we give you the best chance of landing your next role.
We have a reputation for recruiting at lightning speed, however, we can only respond to candidates who meet the exact requirements of the position. If you have any queries about a role or application, please visit our website where our amazing candidate support team will be more than happy to help.
Job Details
Higher Clerical Assistant
Cardiff

,

Cardiff (Caerdydd)

,

Wales

d
Seven Healthcare
Pay

£ 12.51 - 12.51 Per hour
Job level

Admin - Sales - Clerical
Hours

Full time
Posted

13 Jun 2022
Type

Temporary
Closes

11 Jul 2022
Get new jobs like this by email
We'll send you jobs that match this search
You're consenting to receive job alert emails. Unsubscribe at any time. Also you can 'Join' to create a full account to edit your preferences. Read our privacy policy for more details.
Seven Healthcare

- 42 jobs
https://www.socialcare.co.uk/jobs/seven-healthcare/
https://www.socialcare.co.uk/Images/Default/recruiters/Thumbnail/73644cd0-6700-48e9-a6e4-5438b4759f5c131236155405703565.png
This job was posted to
Support worker

in Cardiff, Cardiff (Caerdydd), Wales
Similar Jobs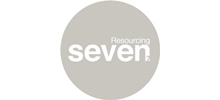 Cardiff, Cardiff (Caerdydd), Wales£ 17.0 - 17.0 Per hour13th June 2022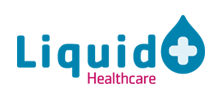 Cardiff, Cardiff (Caerdydd), Wales£ 17.03 - 17.03 Per hour20th June 2022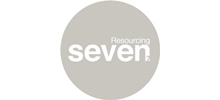 Cardiff, Cardiff (Caerdydd), Wales£ 14.49 - 14.49 Per hour14th June 2022
Show More