Naas, County Kildare, Republic of Ireland
CPL Healthcare
€ 40000.0 - 40000.0 Per year
Full time
Pay

€ 40000.0 - 40000.0 Per year
Job level

Qualified (non-manager)
Job Description
Cpl Healthcare are currently recruiting for a Quality Support Officer to join a well-established service based in Leinster. The Quality Support Officer ensures a company functions in a legal and ethical manner while meeting its goals. They are responsible for developing compliance programs, reviewing company policies, and advising management on possible risks. The role of the Quality Support Officer involves working in a fast-moving environment and administrating guideline, policy, procedure and practices. The role provides candidates with the opportunity to work with the senior management team and all community colleagues to ensure that we exceed our statutory, regulatory and HIQA requirements.

Requirements:
Hold a degree in i.e., ID Nursing, Psychology, Behavioral Support Specialist or another relevant field.
Demonstrable experience in Service Delivery in a Social care setting.
3 5 years proven experience in a compliance officer role.
Detailed understanding of current policy and developments at national and sectoral level in relation to Social Care within disability services.
Experience in management of regulated residential services for people with disabilities and ability to apply knowledge of best practice.
Experience and ability to use and analyse data in to support of effective decision making and monitoring of progress against service delivery targets.
Good knowledge of legal requirements and procedures.
Candidates must have the requisite knowledge and ability (including a high standard of suitability and management ability for the proper discharge of the duties of office).
Highly analytical with strong attention to detail.
Strong research and analysis skills which will enable you to identify and obtain key information from a range of sources and apply it to the development of policy.
Effective supervision and line management skills.
Ability to be flexible and open to learning new skills.
Ability to respond to requests from external and internal clients.
Act as main point of contact for assigned policy projects.
Initiative and innovation in identifying areas for service improvement.
Effective leadership and team skills.
Build positive and professional working relationships with internal clients.
For further details, please contact Meigheann at Apply
Job Details
Quality Support Officer
Naas, County Kildare, Republic of Ireland

d
CPL Healthcare
Pay

€ 40000.0 - 40000.0 Per year
Job level

Qualified (non-manager)
Hours

Full time
Posted

4 May 2021
Type

Permanent
Closes

1 Nov 2021
Get new jobs like this by email
We'll send you jobs that match this search
You're consenting to receive job alert emails. Unsubscribe at any time. Also you can 'Join' to create a full account to edit your preferences. Read our privacy policy for more details.
CPL Healthcare

- 42 jobs
https://www.socialcare.co.uk/jobs/cpl-healthcare/
https://www.socialcare.co.uk/Images/Default/recruiters/Thumbnail/a3644d66-bff9-465d-ae77-f7eacc3974b2131236000463593061.png
This job was posted to
Community care

in Naas, County Kildare, Republic of Ireland
Similar Jobs
€ 27000.0 - 31200.0 Per yearFull timePermanentNaas, County Kildare, Republic of Ireland, Kildare, Ireland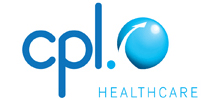 Cpl Healthcare are currently recruiting for a Clinical Support officer for a part time position based in Nass or Kilkenny. We are s...
€ 45000.0 - 52000.0 Per yearFull timePermanentKildare, County Kildare, Republic of Ireland, Kildare, Ireland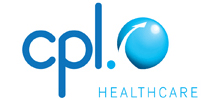 Cpl Healthcare are currently seeking an experienced health care professional with a strong background in residential services. We a...
Similar Jobs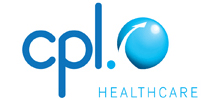 Kildare, County Kildare, Republic of Ireland, Kildare, Ireland€ 45000.0 - 52000.0 Per year4th May 2021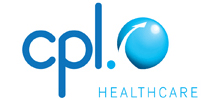 Naas, County Kildare, Republic of Ireland, Kildare, Ireland€ 27000.0 - 31200.0 Per year4th May 2021
Show More