Regional Safe-Guarding Lead
Kildare, County Kildare, Republic of Ireland
CPL Healthcare
€ 45000.0 - 52000.0 Per year
Full time
Pay

€ 45000.0 - 52000.0 Per year
Job level

Qualified (non-manager)
Job Description
Cpl Healthcare are currently seeking an experienced health care professional with a strong background in residential services. We are seeking a safe-guarding lead to effectively support and oversee services, ensuring appropriate safeguarding processes in place that support the delivery of safe high-quality services and compliance with HIQA standards and reporting requirements. The regional safeguarding lead role will include special projects responsibility as required.
Requirements:
Minimum level 7 degree in social care, social work or equivalent
4 years experience in senior management of social care services.
The capacity to deliver the regional safeguarding lead service in an effective and resourceful manner within a model of person-centred care.
Excellent working knowledge on the National Standards protecting vulnerable adults and HIQAs role in relation to this.
Effective interpersonal and communication (verbal and written) skills including skills in multi-disciplinary working and the ability to collaborate with colleagues, families, etc.
The ability to evaluate information and make effective decisions especially regarding safeguarding service delivery.
A full drivers licence and availability of own car is an essential requirement.
Key Responsibilities:
Provide strategic and practical support, advice and guidance to Persons In Charge and Designated Officers to support their overall management and performance of Safeguarding Practices, in keeping with good professional practice and subject to agreed policy, directives and priorities.
Monitor and oversee the Safeguarding processes in each service in the allocated region.
Report regularly to the Principal Social Worker on the functioning of, and developments in safeguarding practices within the allocated region.
Produce local and regional reports with appropriate analysis of relevant safeguarding statistics for the communities in the region.
Support the service in demonstrating continuous Improvement through review and audits.
Ensure the highest quality safeguarding service is delivered in a way that is aligned to the service ethos and values.
As required, take direct responsibility for a defined caseload.
Ensure the promotion of Safeguarding practices takes cognisance of person-centred model of service provision being delivered through a social model of care.
Develop good working relationships with the senior management team, the local management teams and persons that we support.
Support the implementation of current and evolving legislation, policies and procedures, guidelines, and protocols within safeguarding practices.
Ensure anti-discriminatory practice and cultural competence in all safeguarding processes, at individual and service levels.
Facilitate clear channels of communication to relevant management structures in relation to safeguarding issues.
Provide professional leadership at meetings, committees and/or other fora as required in relation to all aspects of Safeguarding.
Chair and participate in strategy meetings with the appropriate staff when the need arises.
Proactively promote ongoing learning and development particularly relating to culture and practice to support integration of safeguarding into everyday practice in the services in the region.
Evaluate communitys safeguarding intervention at regular intervals and review the work with the appointed Designated Officer.
Provide relevant regional statistical information and produce information and data for use in planning and monitoring services when required.
For further details, please contact Meigheann at Apply
Job Details
Regional Safe-Guarding Lead
Kildare, County Kildare, Republic of Ireland

d
CPL Healthcare
Pay

€ 45000.0 - 52000.0 Per year
Job level

Qualified (non-manager)
Hours

Full time
Posted

4 May 2021
Type

Permanent
Closes

1 Nov 2021
Get new jobs like this by email
We'll send you jobs that match this search
You're consenting to receive job alert emails. Unsubscribe at any time. Also you can 'Join' to create a full account to edit your preferences. Read our privacy policy for more details.
CPL Healthcare

- 42 jobs
https://www.socialcare.co.uk/jobs/cpl-healthcare/
https://www.socialcare.co.uk/Images/Default/recruiters/Thumbnail/a3644d66-bff9-465d-ae77-f7eacc3974b2131236000463593061.png
This job was posted to
Community care

in Kildare, County Kildare, Republic of Ireland
Similar Jobs
€ 40000.0 - 40000.0 Per yearFull timePermanentNaas, County Kildare, Republic of Ireland, Kildare, Ireland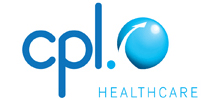 Cpl Healthcare are currently recruiting for a Quality Support Officer to join a well-established service based in Leinster. The Qua...
€ 27000.0 - 31200.0 Per yearFull timePermanentNaas, County Kildare, Republic of Ireland, Kildare, Ireland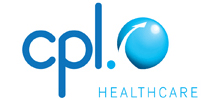 Cpl Healthcare are currently recruiting for a Clinical Support officer for a part time position based in Nass or Kilkenny. We are s...
Similar Jobs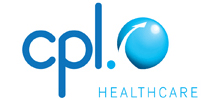 Naas, County Kildare, Republic of Ireland, Kildare, Ireland€ 27000.0 - 31200.0 Per year4th May 2021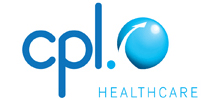 Naas, County Kildare, Republic of Ireland, Kildare, Ireland€ 40000.0 - 40000.0 Per year4th May 2021
Show More