Zuva Chinhori


Self Employed Live In Carer
Care Assistant, Zuva Chinhori, examines the role of a Live In Carer and talks us through her journey into the role providing tips and insights into this challenging but rewarding job.
Topics covered in this article
Pay Expectations For Your First Live In Care Job
When Did I Decide I Wanted To Work In Live In Care?
First Steps To Becoming A Live-In Care Assistant
What Qualifications Does A Live-In Care Assistant Need?
What Kind Of Person Makes A Good Live In Carer?
My First Post As A Live In Carer
What Does A Typical Day Look Like?
What Are The Challenges Faced By Live In Carers?
How Do You Deal With The Emotions Of The Job?
My Care Assistant CV Writing Advice
What Are The Career Opportunities For An Experienced Live In Carer?
What Keeps Me Excited About Being A Care Assistant Working In Live In Care?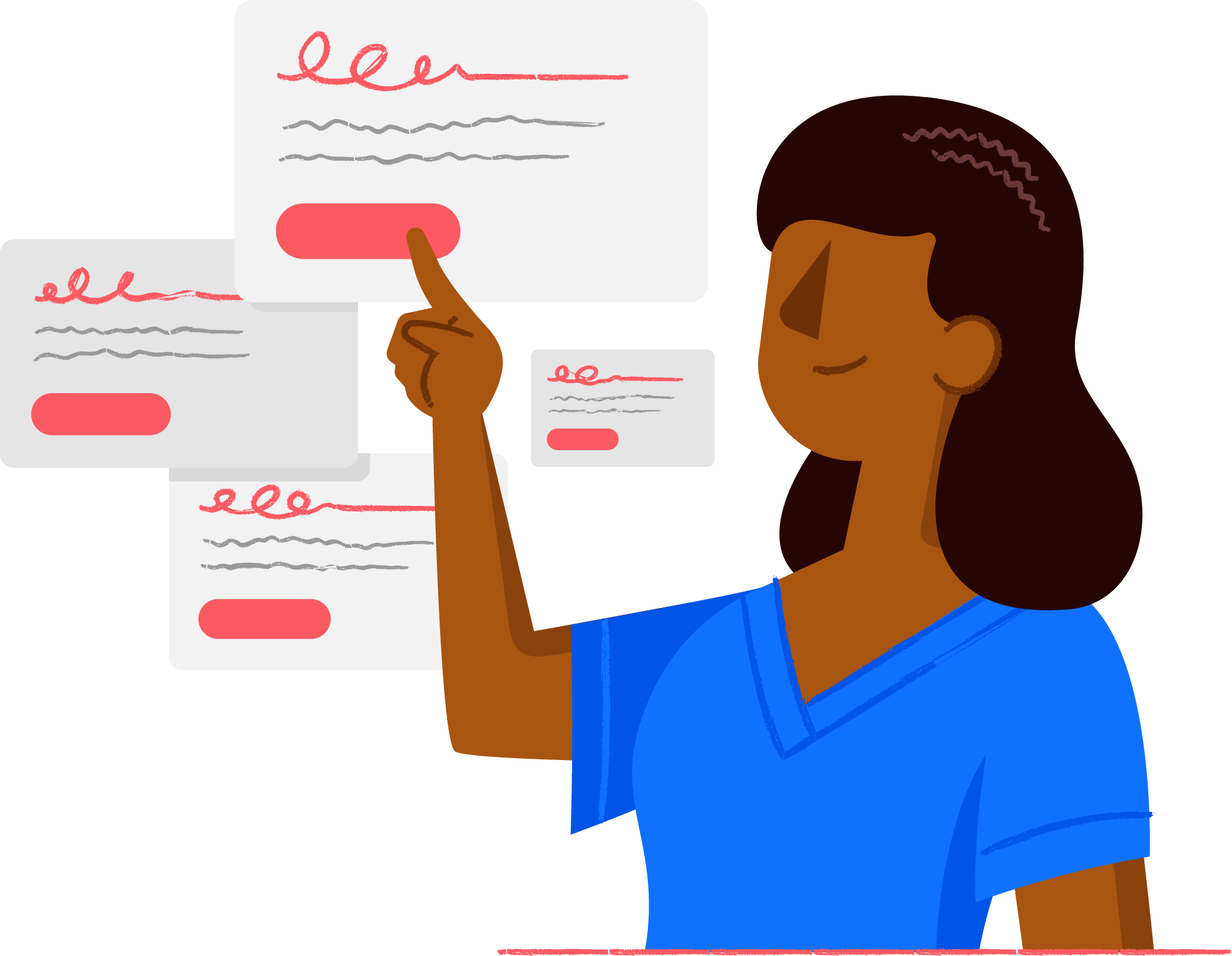 Search Jobs
1000s of jobs for Nurses & Care Professionals. No.1 for UK nursing, care & healthcare jobs.
Search Jobs
Introduction
Live In Care work is becoming popular these days as more people turn to it for its flexibility, the opportunity to form great relationships with the people you work with and even the money.
Even though Live In Care has been around for years, it surprises me how many people still don't know what Live In Care work is even some of those who already work in Social Care.
So What Is Live In Care?
Live In Care work is when you get paid to live in a person's home and you are there with them 24/7 so you can help them with their day to day needs.
It is normally for elderly people or people with a disability.
You help them with things like getting washed, cooking their meals, doing activities, taking their medication - if they take medication and anything they need to live a life that is as independent and happy as possible; provided it is legal for you to do so.
You do get trained before you start, and you are entitled to a two hour daily break, so you are not constantly working.
The minimum you would be expected to work is one week on before taking time off which could be a week off or longer.
It depends on your schedule and the needs of the person.
This pattern of working makes the role of Live In Care Assistant unique to other types of Care Assistant roles.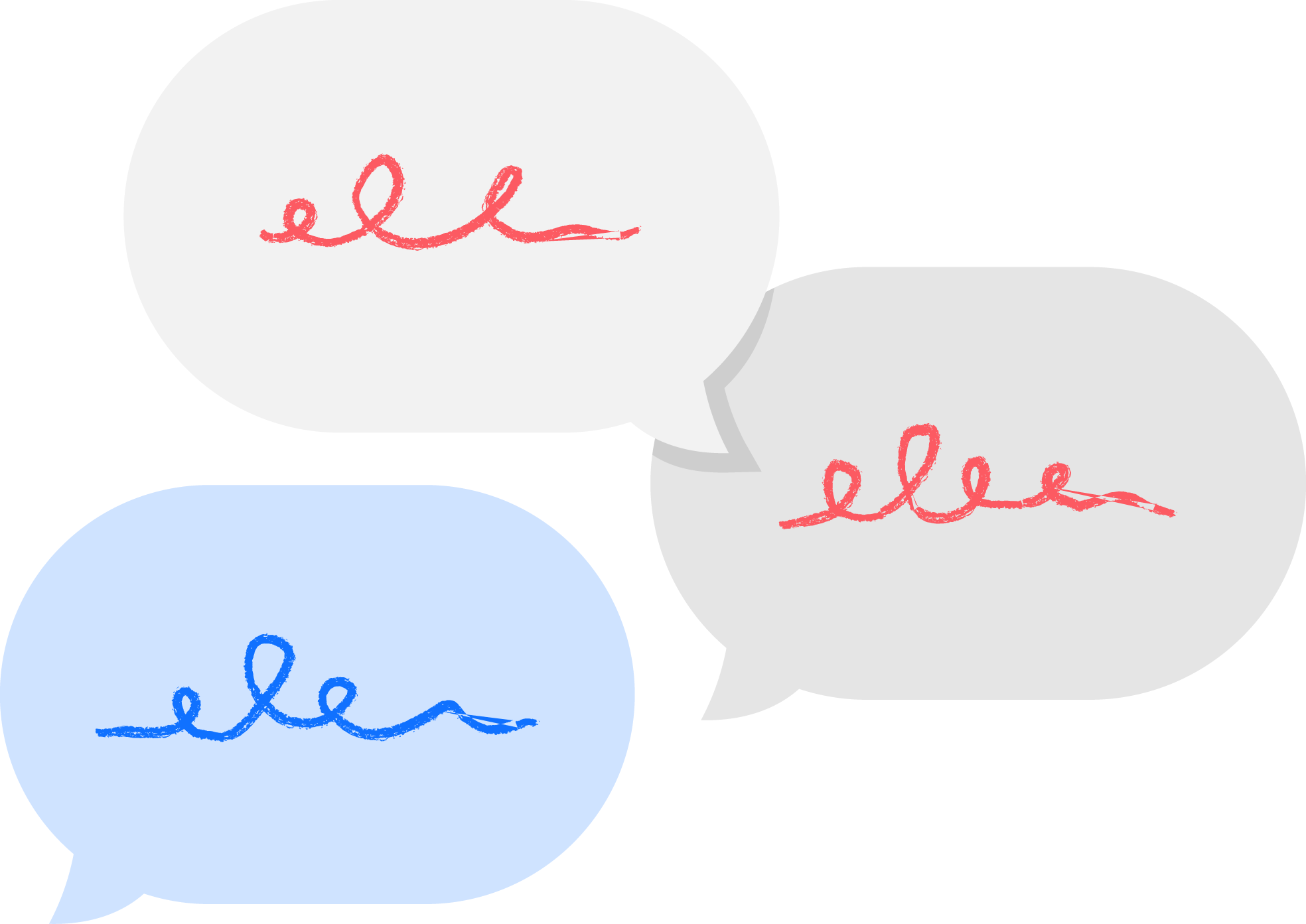 What Do You Think?
Ask questions, comment and like this article below! Share your thoughts, add your opinion in the comments below.
Comment
Pay Expectations For Your First Live In Care Job
Most people work through agencies or Live In Care employers and you can expect a minimum of £500-£550 per week for your first Live In Care job.
Many agencies take self employed people and this can offer a little bit more as you will be responsible for your own taxes.
So, you will find places offering £600-£630 per week.
If you have experience from working in a different care setting and are familiar with complex care, you can get a Live In Care job that pays from £750 onwards.
If you are working privately for someone you could earn more.
Although not commonly spoken of, it is not unusual to earn £1000+ per week even if you are new.
It all depends with where you find your Live In Care work and the level of care a person needs.
Also these figures are before tax.
When Did I Decide I Wanted To Work In Live In Care?
I would love to tell a tale of how I started Live In Care with altruistic motives of wanting to help people and make this world a better place but that wouldn't be true.
It was 2015 and I was 27 years old.
My early twenties had been a series of ups and downs with my health, dodgy relationships, I had dropped out of university twice, I couldn't figure out what I wanted to do with my life and on top of that – being the youngest of three, my siblings thought I was selfish and spoilt.
My decision to embark in Live In Care came as a result of wanting to prove my siblings wrong, find a path I could truly connect with and make a living whilst doing so.
In my mind giving oneself as Nurses and Carers do, is the epitome of selflessness and if I could do that, then I would be the winner.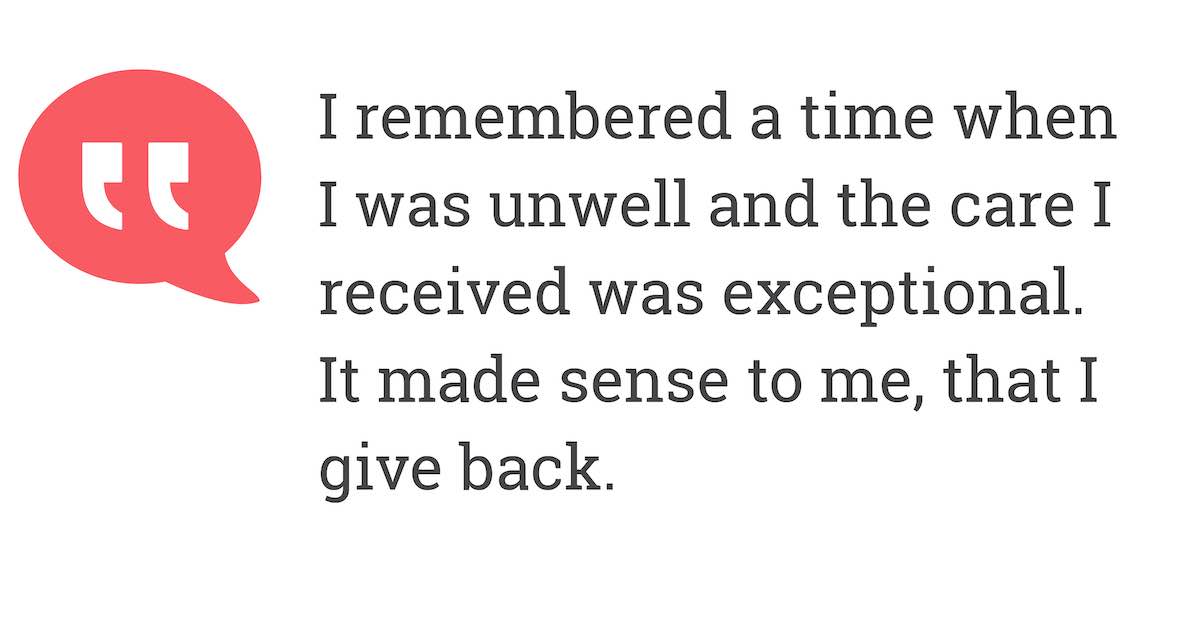 I remembered a time when I was unwell and the care I received was exceptional.
It made sense to me, that I give back.
Nursing could have been an option, but I didn't have the discipline or desire to study for a degree so Live In Care work became my choice.
Honestly, had it not been for this combination of factors, I probably would not have opted to work as a Live-In Carer, but it happened and after 5 years of doing this I'm very happy it did.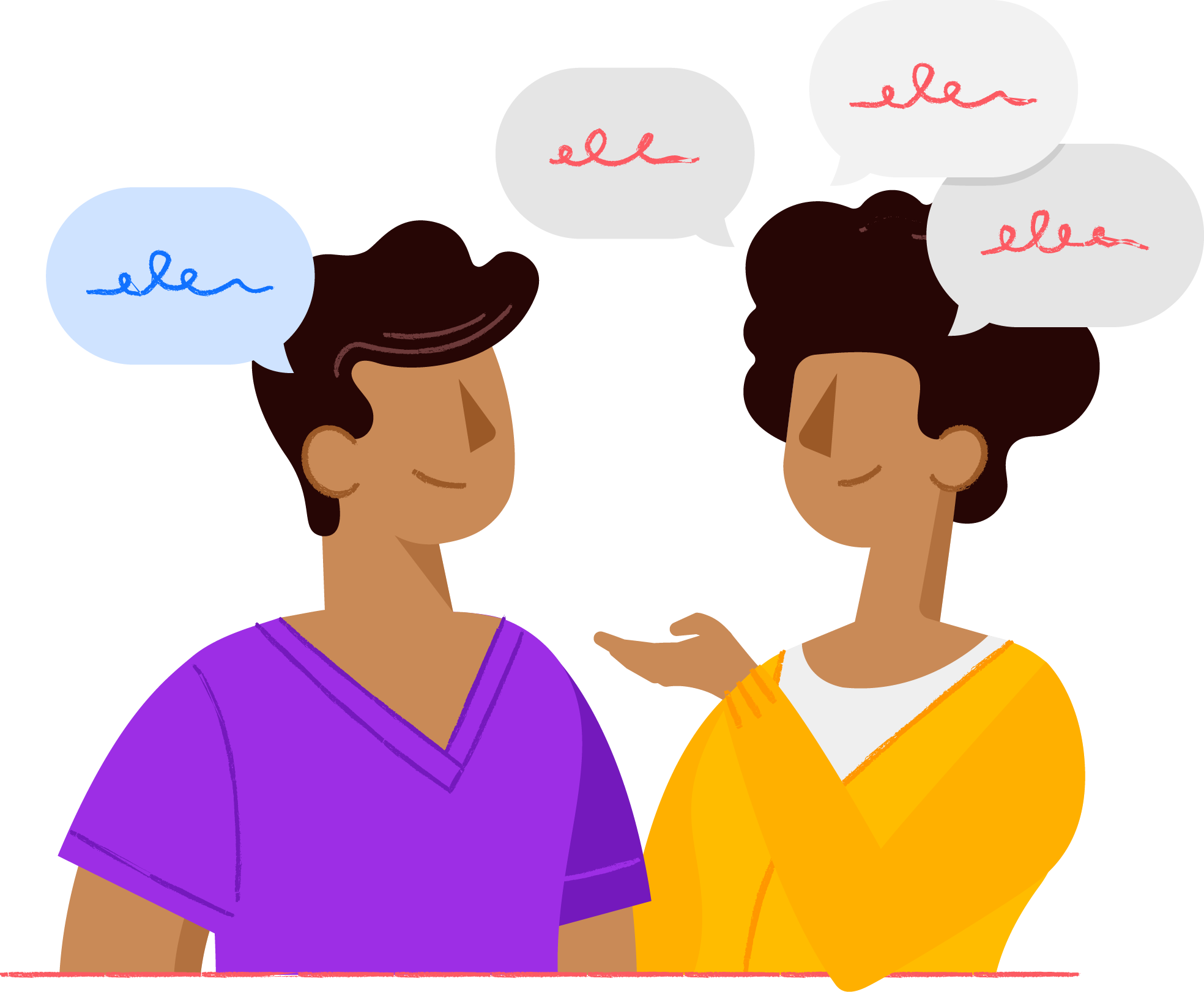 Become A Community Contributor
Share your story to help and inspire others. Write or create a video about your job or your opinions!
Contribute
First Steps To Becoming A Live-In Care Assistant
After I made my decision to pursue Live In Care work, I started looking for jobs straightaway.
In hindsight I should have done some research at first and I would encourage anyone thinking about it to do the same.
Think about whether you want to work with elderly people or younger people.
Self-employed or employed?
And then ask in Facebook groups about some good agencies or employers to join.
Back then a lot of employers wanted people with at least 1 year of experience and a driving license.
I did not have either one so finding work was a struggle at first.
It wasn't until I literally Googled "Live In Care job no experience" did I find an agency willing to take me on.
Nowadays it is a lot easier to find Live In Care work because you will always receive full training and employers care more about your attitude than anything else.
What Qualifications Does A Live-In Care Assistant Need?
To get started in Live In Care, you don't need any formal qualifications however if you are new to care you will be expected to complete the Care Certificate within 12 weeks of starting.
You will also receive Mandatory training which covers things like Moving & Handling, Basic First Aid, Safeguarding, Food Hygiene and Medication Administration/Management. And then depending on the people you work with; you will also need training specific to their condition.
Since Live In Care is commonly associated with elderly people, most Live-In Carers have training in Dementia Awareness.
Occasionally, some employers may ask that you have an NVQ in Health and Social Care at Level 3 but from my experience that is rare.
As long as you have the Right to Work in the UK, an Enhanced DBS on the update service, a decent CV and are genuine, you will always find Live In Care work.
What Kind Of Person Makes A Good Live In Carer?
When employers advertise for Live-In Carers, they ask for caring, compassionate and kind people.
That is typically what is required.
But to be honest, it really depends on the person you will be providing care to.
They make the verdict of whether you're a good Live-In Carer or not.
For some they find "caring, compassionate and kind" to be patronising.
They don't want to feel as if something is wrong with them and they're in "need".
Other people may need constant reassurance.
So, if you are good at understanding people and adapting to them as well as respecting their needs – you will make a fantastic Carer because that's what matters most and that's something you can't be taught.
It comes naturally as a result of getting to know someone.
Of course, there are the obvious tasks you've got to be able to do like helping with personal care, cooking meals etc.
But your ability to understand the person and get along with them will supersede how good you are at doing the daily tasks.
You've also got to be observant so you can spot any changes to the person's health and have good time management and communication skills.
My First Post As A Live In Carer
My first placement was with a lady named Janice.
Janice had Parkinson's and she was at a stage where she needed assistance for most things whilst preserving the bit of independence she still had.
I was very excited to start and thankful that I had got a Live In Care job having zero experience.
So eager that I did everything by the book.
I followed everything as I was trained to do:
"Right it's 9 o'clock now. Time to take your meds Janice."
"Ok Janice, let's get to bed now."
Big mistake number 1.
I thought I was doing great, but I completely forgot the most important thing… Janice.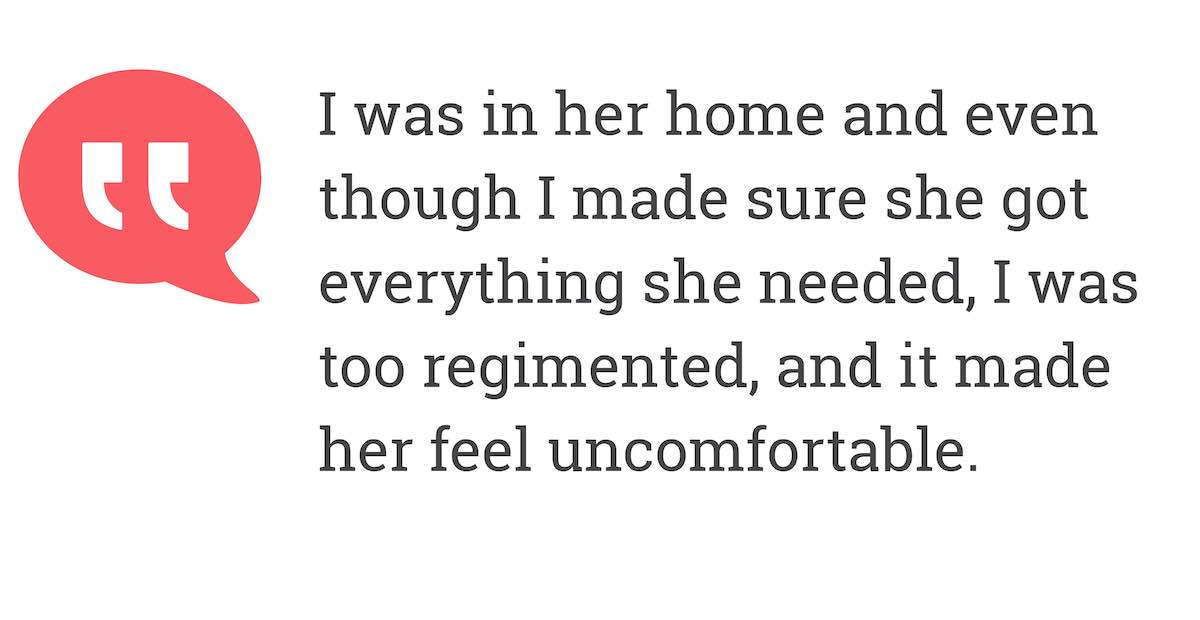 I was in her home and even though I made sure she got everything she needed, I was too regimented, and it made her feel uncomfortable.
Janice didn't need a sergeant living with her.
She needed me to assist her but more than anything she needed me to be warm.
Gosh poor Janice.
Can you imagine living with Mrs Trunchbull?
In my mind, I thought being a good Carer was doing all the tasks on time.
So, it came as a surprise when one day Janice blurted out: "You're so cold."
That's when I learnt that there is more to being a good Carer than simply doing things by the book.
For a start, it's good to loosen up.
What Does A Typical Day Look Like?
It will vary from person to person, but most people will have a daily routine that they follow.
You will assist the person out of bed, getting washed and ready for the day.
You will prepare meals and then the rest of the day is spent doing activities inside the home or outdoors until it's bedtime and you would assist with that.
At some point during the day you would take your two hour break.
The best way of thinking of Live In Care work is to think of your own day at home.
What would you be doing?
The only difference is that there will be somebody there to assist you, provide companionship, call the doctor on your behalf and make some notes on your daily progress.
Hopefully, you'll have a bit of a laugh along the way too.
But I don't want to give the impression that this work is always hunky-dory.
There are challenges.
What Are The Challenges Faced By Live In Carers?
• Isolation - This is most common if you look after elderly people who are no longer able to hold a conversation and so you can go for long periods of time without much interaction and that can soon feel very lonely.
As much as you are there to work, you do need that social interaction.
• Being away from your family and family for weeks at a time is also difficult and sometimes you may not be able to speak to them often because your schedules are different.
They work 9-5, you're on call most of the time so you miss each other's phone calls a lot.
Before you know it, you lose touch. • Interrupted sleep - This becomes a problem if the night calls are too many, you feel exhausted during the day and your employer won't arrange night cover.
• Making sure you make time to take care of yourself.
This is very important.
It is easy to neglect yourself because you think it's work and the other person's needs are more important.
Yet they need you to be at your best.
By the very virtue of this line of work, challenges are bound to occur.
You are living and working in a person's home – a person who is different to you in many ways.
How Do You Deal With The Emotions Of The Job?
The first thing to be aware of is that you will experience some uncomfortable feelings at times.
I mention this because I remember thinking I could separate my emotions from work and that anything that happens at work wouldn't affect me because it was "work".
I used to think that I always needed to be "professional" at work and that I can't be sad or feel vulnerable in some way.
As a result I never prepared for the times I experienced anger, grief and fear; which lead to unhealthy ways of coping.
So nowadays I acknowledge that this can happen and that it is perfectly ok to experience this.
Bottling things up is what not to do.
Having an outlet of some sort is healthy.
I have a journal in which I write down what I experience each day and I started this journal for that purpose.
I enjoy writing so this works for me.
Find something that works for you.
Occasionally I will have a good gossip with my Carer friends but I don't really recommend this approach because 9 times out of 10, they will agree with you and this can fuel the emotion rather than release it.
The most effective way is managing your time whilst you're at work so that you always have time to take care of yourself.
Eat well, exercise, have stimulating conversation, rest and avoid anything that could be upsetting.
My Interview Advice
1. Before The Interview – Take time to calm yourself before it starts.
Ever since the Coronavirus pandemic began most interviews are now done virtually on video call.
Sit in a comfortable space.
The more relaxed you are the more naturally you will speak.
2. Be Yourself – As cliché as that sounds.
It does work.
I know a guy who was asked why he wanted to do Live In Care and he said "Because my Mom said I would be a good Carer."
It sounds silly but he got accepted.
He was being his genuine self.
The person interviewing him was a Mum and she felt mothers know best.
Being a good Live In Carer is about your character and how you present yourself during the interview will reflect that.
My Care Assistant CV Writing Advice
Writing a CV for a care role is interesting because unlike other careers we can't measure what we have achieved in quantitative results.
At one point I didn't know what to do until I realised I could make it my own.
Here are a few tips:
• Avoid spelling and grammar mistakes.
Yes I know.
You hear this everywhere but this job requires that you write daily notes everyday so a manager wants to know you will be able to write clearly.
• This next tip is not something you have to do but it's something I do and it works well for me.
At the top of your CV, put your summary.
Keep it short and include the following:
"Right to Work in the UK, DBS on Update Service, Up to Date Mandatory Training Certificates, Valid Indemnity Insurance and Good References upon Request."
Yes it's odd to put that in a summary but these are the main things a manager will want to see from you so why not let them know you've got them.
• Use your CV to highlight your soft skills.
These matter most for this role.
Add an interests section.
The use it to build a connection with whoever maybe reading your CV.
In this case let's assume it's someone recruiting for an elderly lady.
Rather than saying you enjoy food, reading, gardening and traveling.
Get specific.
For example: Shepherd's Pie (secret family recipe), Reading Jane Austen novels, the Harrogate Flower show and Saint Michael's Mount Cornwall.
Have fun with this and of course mention things you can actually hold a conversation about.
We have a CV Building tool to help you create a professional CV.
You can update it at any time, save it for when you need it and download it to print it out.
Join to access this and our other free career tools.
What Are The Career Opportunities For An Experienced Live In Carer?
It's common to see people start their own agencies or become managers for an agency and work in recruitment.
Other than that, you can train in clinical skills and perhaps get paid a bit more but I don't really hear of many other opportunities.
What Keeps Me Excited About Being A Care Assistant Working In Live In Care?
My time as a Live In Carer has been a roller coaster journey of personal growth.
I have worked with a lot of people along the way and built some great relationships.
I've also made a lot of mistakes but with each experience I feel like I am learning something about myself and the world around me.
My biggest problem before I started Live In Care was not feeling connected to whatever I would try.
So I could never commit to anything.
With Live In Care work I see the difference I make to people's lives and I see how much it has served me as a person.
Being able to spend time with other people who have a different background to myself enables me to learn a different point of view.
That excites me.
I encourage anyone to try it out for themselves.
Let me know in the comments your thoughts on working in Live In Care and what I've said about my path into Care Work - let's chat there!
Oh, and please Like this article to let me know you enjoyed it - thank you!