We take a look at the qualifications and experience you need in order to become a registered care manager in a residential, care or nursing home environment.
Service providers and care managers alike both have to register with the CQC, but in the case of a large group of care homes run by one company, it's only the company that must register because they are providing the regulated services throughout all of their care home locations.
By definition, the registered manager is the person in day to day charge of the regulated services provided at the care home, who must also be registered with the CQC.
As an individual looking to get a Care Manager Job, you will definitely need to be registered.
The conditions for a CQC care manager's registration are not only based on employment experience and qualifications, but also character, personal medical history, mental and physical capacity of the individual, and of course the results of a CRB disclosure.
In most cases the CQC will require an interview before they consider an application for a manager's registration.
If you are already a qualified nurse registered with the NMC, you will still need to show professional development achievements in leadership and management before you can be considered for manager registration.
Level 5 Diploma in Leadership for Health and Social Care
This qualification was specifically developed for care management, therefore the skills and competencies required for positions in care management have been taken into account.
There are no essential entry requirements, however people with relevant qualifications already, for example a Level 3 Diploma in Health and Social Care, may be at an advantage.
It's recommended that applicants take the Level 5 Diploma in Leadership for Health and Social Care, however CQC might also recognise qualifications under previous systems including:
• Registered Managers Award (RMA)
• NVQ Level 4 in Leadership and Management for Care Services
• NVQ Level 4 in Health and Social Care
• relevant nursing, physiotherapy, social work or occupational therapy qualifications and registration
• degree or masters degree related to social care.
It's not guaranteed that these alternative qualifications will always be recognised so the level 5 diploma is the recommended route to go down.
It's suggested that you allow at least a year to complete the course and you can do the course alone or as part of a higher apprenticeship.
There are some modules in the course that are essential, however, much like a degree, there are also optional modules too.
You may also be able to claim back some course fees at the end of your qualification too - you can do this through the Workforce Development Fund.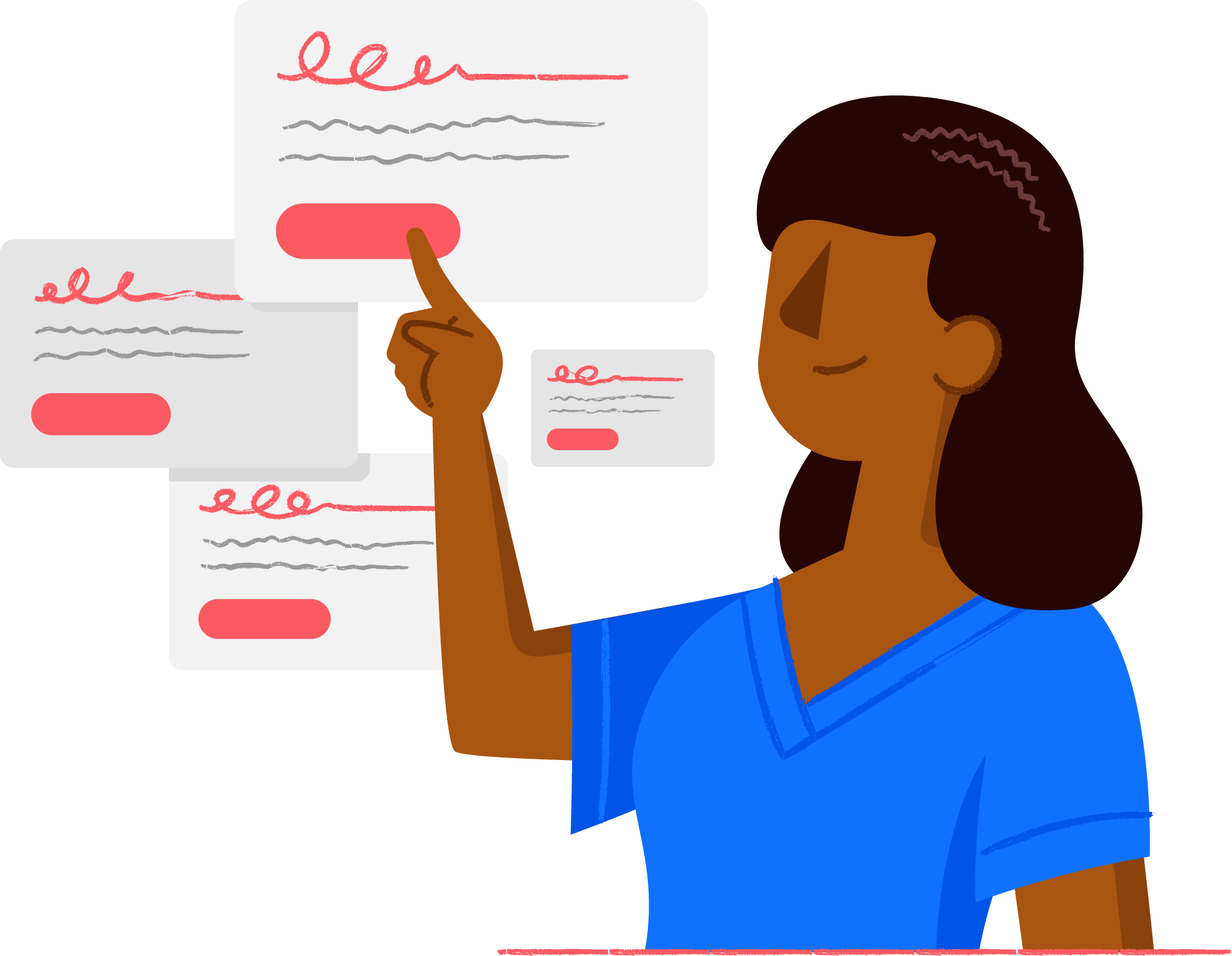 Search Jobs
1000s of jobs for Nurses & Care Professionals. No.1 for UK nursing, care & healthcare jobs.
Search Jobs
Masters degree in Healthcare Management
Postgraduate courses may also be an accepted form of professional development in care management, depending on the course content.
You can choose to study evidence based health management, health and social care management, and leadership in health and social care, all of which can be combined with employment experience to apply for registration with the CQC.
Postgraduate study can be done to any level you choose.You could take a PG certificate, or go the whole way to achieve a masters degree.
It's flexible around you and how much time you want to put into it.
A full masters degree course usually lasts for between 1-2 years and combines a taught modular programme with individual study and usually a dissertation. Some examples of module titles are:
Contemporary Issues in Heath Policy
Management and Governance in Healthcare Organisations
Research MethodsLeadership and Service Improvement
Organisational Behaviour
International Healthcare Systems
You can choose to study full or part time, so if it suits you to remain in work whilst you study, you can attend a course part time for 1-2 days per week.
Unless you're lucky enough to be sponsored through post graduate study, there will more often than not be fees that must be paid.
These vary hugely according to the length and level of the course, but some masters degrees can cost up to £10,000 in tuition fees.
Open University Study
If you can't afford to take time off or are unable to study part time during the working week, you could choose to study through the Open University for anything from an undergraduate certificate in managing care, to a postgraduate diploma in advancing healthcare practice.
Some OU courses stipulate you must already hold a professional registration such as NMC or HPC, but some of the short postgraduate courses do not require this.
While an OU course may not on it's own be enough to qualify you for registration as a care manager with the CQC, it can help you to achieve a position as a Deputy Care Manager, which will give you the employment opportunity to complete your NVQ4 qualification.
The key to achieving any managerial role in care, but in particular a care manager job is lifelong learning.
You should be committed to your professional development and see your education as a journey, and not just a goal to be completed.
Of course there will be huge achievements with the more study you undertake, but continued development throughout your career will keep you open minded to new ideas and developments within the care sector.
If you want to find out more about the jobs that care managers do you can browse Care Manager Jobs here.
I've also written a blog, which is an in depth guide on how to become a care home manager - it's worth the read so check it out!
p